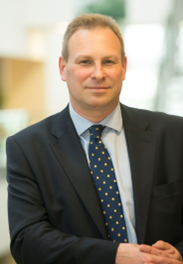 Pete Stockel
Chief and Technology Strategy Lead ' Robotics and Autonomous Systems
,
UK MOD Dstl
Peter Stockel is the Chief for Robotic and Autonomous Systems (RAS) at the UK MOD's Defence Science and Technology Laboratory (Dstl). As Chief, he sets the strategy for, and manages the direction of, Dstl's Research, Development and Experimentation (RD&E) capability in RAS R&D for Air, Land, Maritime and Joint applications for the UK military. With a career that spans over 35 years in the Defence and Security sector, he is an experienced senior technical leader specialising in R&D leadership and management, systems engineering and rapid prototyping, operational analysis and experimentation. Latterly, he has been responsible for the design, leadership and delivery of a portfolio of innovative defence and security RAS RD&E projects including for battlefield logistics, ISR, CBRN and combat air, which have catalysed and enabled the UK Armed Force's ambitions for the development and adoption of autonomous systems. Several of these projects achieved UK and World 'firsts' and incorporated highly successful collaborations with major international Allies.

An Aeronautical Engineering graduate, Peter's early career was in software systems engineering in UK Defence Industry, before joining the UK MOD in 1994. He then managed a wide variety of systems research, technical advice and operational analysis for air, weapons and intelligence systems research, development, demonstration and acquisition projects - some of which even made it into operational service! In his subsequent career with Dstl, Peter has enjoyed senior roles in the management and delivery of R&D, national and international research leadership, organisational change design and strategic relationship management, including several senior posts in UK MOD Head Office. He has received 3 commendation awards from the UK MOD Chief Scientific Advisor (CSA) for his work.

Peter lives in Hampshire and is married with 3 sons. He enjoys long country walks in all UK weathers, watching rugby (playing days are long past), comedy nights, theatre, cooking, good food & wine, live music and a serious boogie to searing Blues & Rock'n'Roll – but not necessarily in that order.