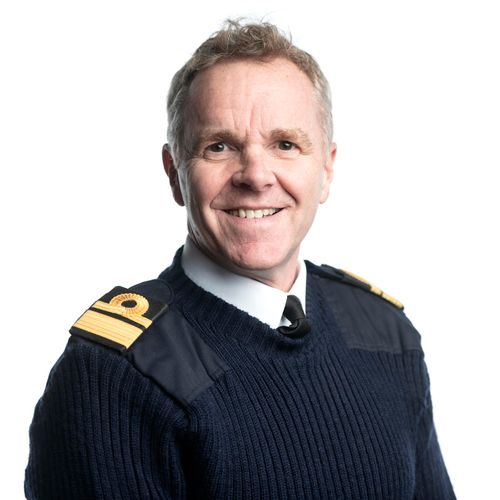 Jim Higham
Director Strategy & Corporate Operations,
,
UK MoD DE&S
Rear Admiral Jim Higham is Director Ships Support, responsible for the through-life, worldwide support of the Surface Fleet and Chief Naval Engineering Officer.
His operational experience has included deployments in Her Majesty's Ships to Africa, the Middle East, South Atlantic and Indian Oceans. On land, he led Force Protection strategy in Iraq and NATO's 4* engagement with the Afghan Government in Kabul. This work in Afghanistan was recognised on the 2013 operational honours list. More recently, he worked with the NHS to develop the corporate governance structures around PPE procurement.
In broader Defence Management and leadership roles, he led the ship support transformation programme in Navy Command Head Quarters, Commanded Her Majesty's Naval Base Portsmouth and was the Military Assistant to the Minister of State for the Armed Forces during a change of Government and Strategic Defence Review.
At DE&S he has led the Warship Support team and been involved in a variety of challenging acquisition programmes: the Anglo-French & Italian Sea Viper Weapon System; the Type 45 Combat System design and build; renegotiation of the QEC contract; and the Type 26 Project review. Other capability and acquisition experience includes leading numerous Joint urgent projects to deliver equipment for operations in Iraq and Afghanistan and the international and pan-agency efforts to counter the IED threat.
Married to Helen, he has 2 children and a VW campervan. A keen sportsman, his involvement is now limited to middle-aged road cycling, golf and his role as President of RN Basketball.