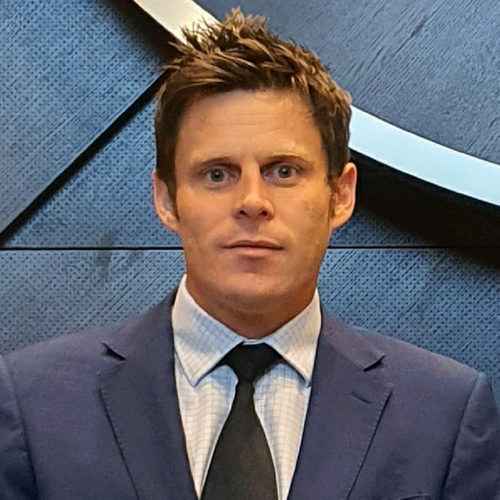 Sean Trevethan
Senior Capability Manager (Maritime) & NATO Naval Armaments Group Secretary
,
NATO
Sean Trevethan is a former Royal Navy Commander and a graduate of the UK's Advance Command and Staff Course. He has seen service in the Arabian Gulf as part of several Carrier Strike Groups, in Afghanistan within Joint Force Support and more recently as the Royal Navy's Fleet Robotics Officer. In his role as Fleet Robotics Officer he was charged with cohering the future capability development of all Unmanned Systems within the Royal Navy, with the specific challenge of accelerating capability into service, rising to the challenge of delivering this across the full DOTMILPFI Spectrum. He also served as the Co-Chair of the NATO Maritime Unmanned Systems Initiative – developing new technologies with allies.
He was the UK Exercise Director for REP 19 in Portugal where the UK contributed a full Maritime Operations Centre and the UK and US led NATO's largest Operational Experimentation Exercise with conventional and Unmanned Assets – developing tacdev at pace, exploiting several systems such as armed USVs for the first time. In the UK he led 2 Amphibious Operational Experimentation Exercises (Autonomous Advance Force 1.0 and 2.0 respectively), again blending cutting edge technologies with conventional force elements to deliver an enhanced operational effect. Trevethan took up his latest post as the Secretary for the NATO Naval Armaments Group in 2020 where he is charged with coordinating the efforts of 1100 Maritime SME's, both Military and Civilian to develop capability cooperatively and produce technical standards that are key to NATO interoperability moving forward.
The Maritime Capability focus areas of NATO involve a Digital Transformation to enhance situational awareness, exploiting new systems and sensors augmented by AI. A fresh look at high end warfare including innovative techniques for Anti-Submarine Warfare and Surface Force Protection.
When out the office, Sean is a father to 3 beautiful children who make sure he is up to date with the latest trends on tik tok! In order to keep up with his children he has to undergo an intense 'fitness' regime for his health and sanity.