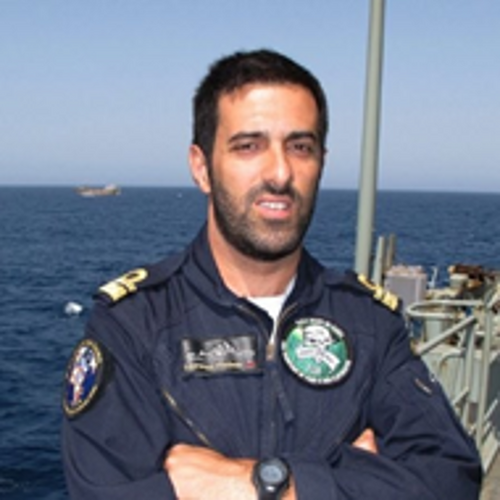 Commander Joao Carlos Lourenco da Piedade
REPMUS Operational Experimentation Campaign,
,
Portuguese Navy
Commander João Piedade graduated from the Portuguese Naval Academy with a BA in Naval Military Sciences, and he is a PhD candidate in International Relations - Security Studies and Strategy at FCSH/NOVA.

During he's sea tours he served as Principal Warfare Officer on board of the frigates NRP João Belo and NRP Côrte-Real and later as Operations Officer on board NRP Vasco da Gama executing several deployments to the Mediterranean, North and South Atlantic and Indic Ocean.

He's shore assignments include a tour as Head of the Underwater Section at the Naval Tactical Centre; Lecturer in International Relations, Strategy and Scientific Research Methodology at the Instituto Universitário Militar (IUM). He joined the Portuguese Naval Staff as Staff Officer in April 2018 and since January 2021 he is the Head of the Innovation & Transformation Division at the Portuguese Naval Staff.