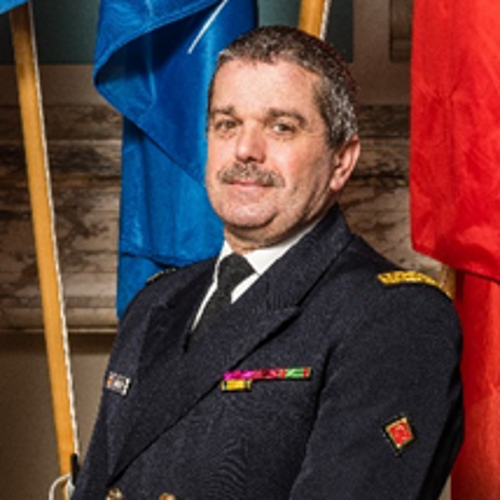 Commander Filip Clauwaert BN
Director
,
NATO Mine Warfare COE
Commander Filip Clauwaert joined the Belgian Navy as conscript in 1986.

As of July 2022, he is Director of the NATO Naval Mine Warfare Centre of Excellence, in Ostend, Belgium.

He is an experienced Naval Mine Warfare officer, with an operational background on frigate, command and support ship and minehunters/sweepers and has national and international staff experience.

He was Commanding Officer of the minehunters BNS Crocus and Narcis. He held the post of Head of Training and Head of Simulators at the Binational Mine Warfare School EGUERMIN in Ostend, Belgium. He became Head of the Belgian MCM Services in 2018, where he was involved in the rMCM project.
As Staff Officer NMCM he participated in the Standing NATO Mine Countermeasures Group 1 (SNMCMG1) in 2007 and 2011.