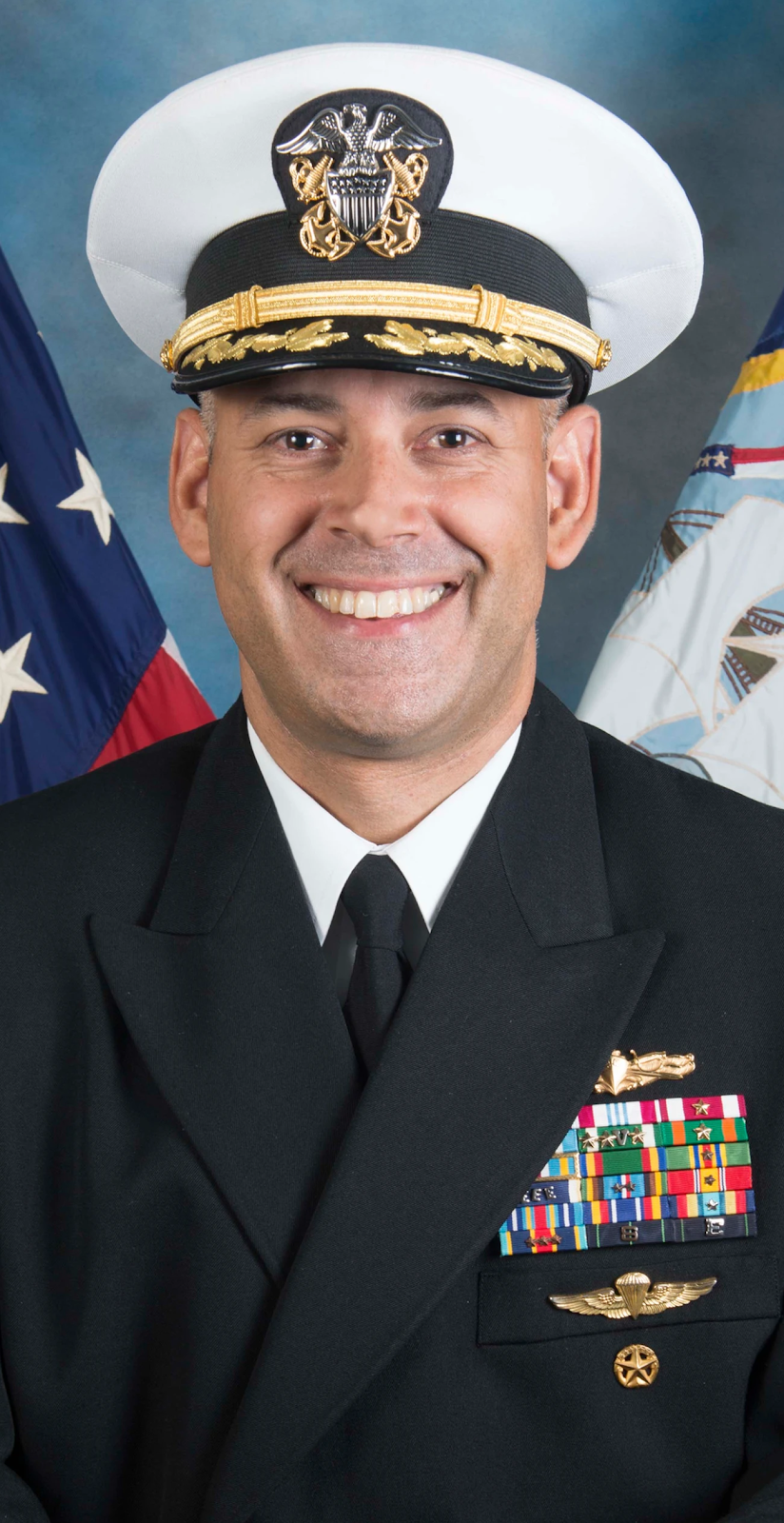 Andrew Carlson
Deputy Director Combat Systems and Warfighting Integration OPNAV N96
,
US Navy
A 1995 graduate of the U.S. Naval Academy, Carlson earned a Bachelor of Science in Systems Engineering. He is originally from the Chicago, IL, suburb of Romeoville.
A career surface warfare officer, Captain Carlson has served in the Atlantic and Pacific Fleets, as well as Forward Deployed Naval Forces in Bahrain and Europe. He commanded the guided missile destroyer USS Higgins (DDG 76), and the coastal minehunter crew Endurance, embarking in USS Heron (MHC 52), USS Cardinal (MHC 60), and USS Cormorant (MHC 57). Shipboard assignments also include USS Chancellorsville (CG 62), USS Gladiator (MCM 11), USS Dextrous (MCM 13), and USS Normandy (CG 60).
Ashore, Captain Carlson studied at the Naval Postgraduate School, receiving a Master of Science degree in Astronautical Engineering and a diploma from the Naval College of Command and Staff. He later completed Joint Professional Military Education at Joint Forces Staff College. He served as Chief, Posture Planning and Theater Integration Branch in the Policy, Strategy, and Partnering Directorate (ECJ5/J8) of Headquarters, U.S. European Command. Carlson also served as Deputy to the Assistant Chief of Staff for Aegis and Ballistic Missile Defense for Commander, Naval Surface Force Atlantic. He holds Navy subspecialties in Space Systems Engineering and National Security, and is a joint specialty officer.
Carlson most recently served as the first commanding officer of the U.S. Aegis Ashore Missile Defense System Romania, establishing the Navy's first land-based ballistic missile defense capability for Europe.
Carlson is proud to wear the Navy Unit Commendation, Meritorious Unit Commendations, and Battle Efficiency Awards for service at sea and ashore with his shipmates.​