02 Aug 2022
U.S. Navy's New NAVPLAN Calls For 150 Unmanned Ships By 2045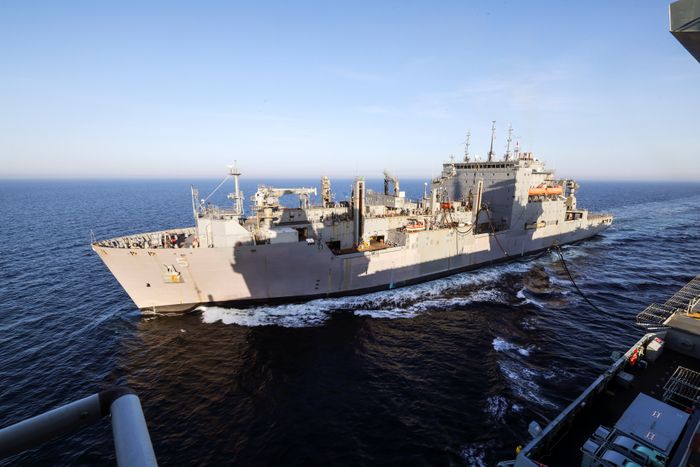 Originally posted on Naval News
"We must move decisively to modernize U.S. naval power as we maintain readiness and a forward posture that keeps America and our Allies safe and prosperous. The Navy is adopting a more continuous, iterative force design process to focus our modernization efforts and accelerate the capabilities we need to maintain our edge in this critical decade and beyond." - Admiral Michael Gilday, Chief of Naval Operations, U.S. Navy
The desired force level by 2045 calls for:
12 Columbia-class ballistic missile nuclear-powered submarines
66 attack submarines and large diameter payload boats (current SSNs and next-generation SSN(X). The "large diameter payload boats" could refer to submarines outfitted for hypersonic missiles that are larger in diameter than the current U.S. Navy's Vertical Launch System (VLS) cells. This could also replace the four Ohio-class Tomahawk cruise missile submarines (SSGNs) that carry 154 Tomahawks each.
96 large surface combatants such as the current Arleigh Burke-class and Zumwalt-class destroyers and the upcoming next-generation destroyer, DDG(X)
56 upcoming Constellation-class guided-missile frigates
31 amphibious ships (LHAs, LHDs, and LPDs)
18 upcoming Light Amphibious Warships (LAW) for the U.S. Marine Littoral Regiments (MLRs)
82 combat logistics ships
150 unmanned surface and subsurface vessels that will act as "sensors and shooters" for the Fleet (although there is debate on what types and if the MUSV is actually needed).
The USV Nomad (medium unmanned ship, background) and USV Ranger (larger unmanned ship) sail out to sea. This photo shows the size of the rear flat decks that can accommodate a variety of payloads. The NAVPLAN projects unmanned ships to act as shooters for the future fleet.
The CNO's NAVPLAN 2022 Aviation Plan calls for:
1,300 5th generation carrier aircraft and that might include the Next Generation Air Dominance fighters and unmanned aerial vehicles
900 anti-submarine and anti-surface warfare, to include helicopters and maritime patrol and reconnaissance aircraft and unmanned aerial systems
750 support aircraft to include training, lift, and research and development planes.