14 Apr 2023
U.S., France, UK Complete Counter-Mine Exercise in Arabian Gulf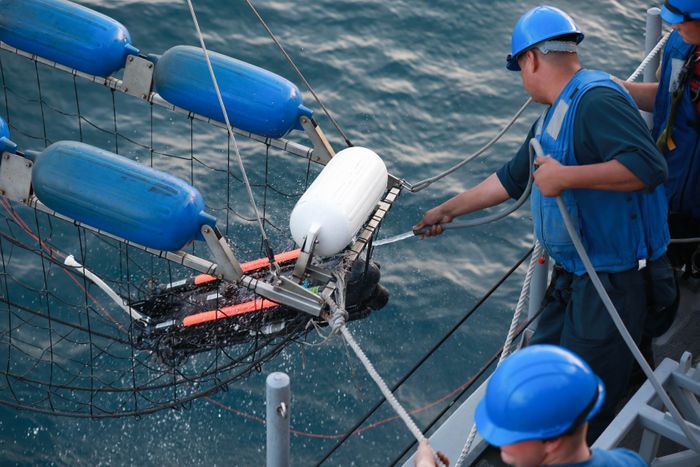 Originally posted on US Navy
The training exercise, called Artemis Trident, included mine countermeasures ship USS Devastator (MCM 6) as well as landing ship dock RFA Cardigan Bay (L3009). Dive teams and explosive ordnance disposal technicians from the U.S. Navy, UK Royal Navy and French Navy also participated.
The exercise included a professional exchange among Sailors from all navies aboard Cardigan Bay during the initial week. Participants shared best practices and tactics for detecting, classifying and clearing naval mines effectively.
"This exercise truly enhanced our interoperability and operational effectiveness in mine countermeasures and EOD operations," Capt. Oscar Rojas, commander of Task Force 52, which oversees U.S. 5th Fleet's mine warfare assets. "Working together at sea is vital to security in the region."
The previous iteration of Artemis Trident took place in April 2021 when the Australian, French, UK and U.S. navies conducted mine hunting and clearance training in the Arabian Gulf
The U.S. 5th Fleet operating area includes 21 countries, the Arabian Gulf, Gulf of Oman, Red Sea, parts of the Indian Ocean and three critical choke points at the Strait of Hormuz, Bab al-Mandeb and Suez Canal.