23 Nov 2022
UK sets sights on new uncrewed anti-submarine warfare technologies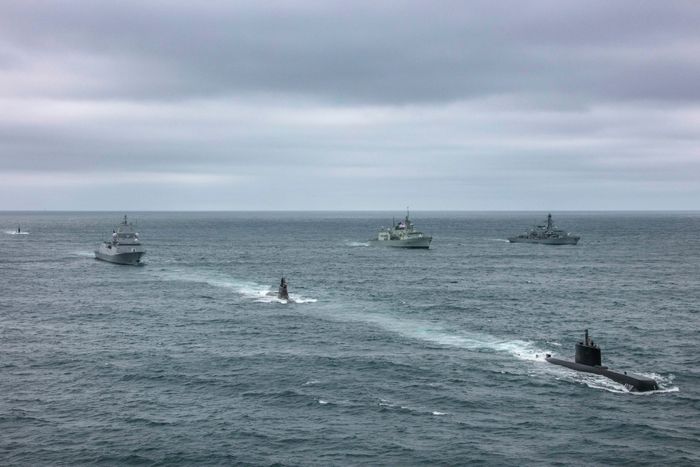 Originally posted on Naval Today
UK's Defence and Security Accelerator (DASA) has revealed that it is seeking systems and technologies relevant to uncrewed, persistent, deployable anti-submarine warfare (ASW) capability, to provide surveillance of underwater hostiles.
As explained, DASA launched a new Market Exploration as a workstream for Project CHARYBDIS being developed for the Royal Navy.
This Market Exploration is run on behalf of the Submarine Delivery Agency (SDA), and project CHARYBDIS is part of Navy Command's ASW Spearhead Programme. In support of this the SDA have commissioned DASA to search for related innovative technologies and sub-systems.
Specifically, the market exploration aims to identify, prototype, trial and deliver technologies that could support persistent deployable uncrewed capabilities to detect, classify, localise, and report underwater hostiles with a focus on wide areas of ocean.
The technologies will include:
Sensors for underwater hostile threats, or their signature.
E.g. active acoustic, passive acoustic and non-acoustic.
Platforms including uncrewed seabed, underwater, surface and air.
E.g. Overall structures, mobility options, tethering.
Analysis including on-board uncrewed platforms, and off-board.
E.g. Data management, structuring and processing.
Communication including in-water, above-water, through surface and tethered.
E.g. associated software, firmware, hardware and integration (e.g. standards).
Launch & Recovery solutions across all domains and locations
E.g. Crewed and uncrewed options to deploy and recover systems; etc.
The deadline to submit proposals is midday on 20th January 2023.
The Royal Navy has been working on adopting new technologies for naval use. Earlier on, the navy announced its cooperation with global technology giants, Microsoft and Amazon Web Services (AWS).
The Royal Navy's Office of the Chief Technology Officer (OCTO) challenged two companies to demonstrate how the industry could bring new loud-based technology into the hands of the warfighter quicker than ever before.
The tech giants showcased how Edge Cloud computing could allow new technologies to be incorporated into frontline services, demonstrating how drones, software and cloud technology can enhance missions ranging from warfare operations to humanitarian assistance.