12 Sep 2022
UK: All five Type 31 frigates to be delivered by 2028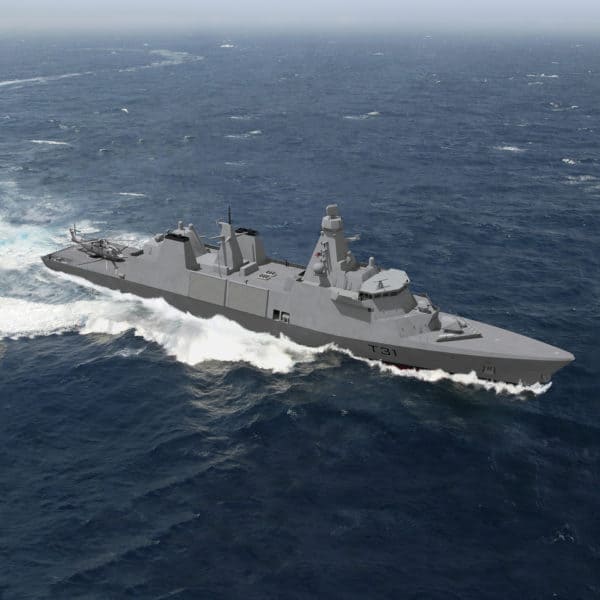 Originally posted on Naval Today
All five Royal Navy's Type 31 frigates will be delivered by 2028, John Howie, chief corporate affairs officer for Babcock International has revealed.
The information was unveiled as part of the oral evidence provided by Howie to the Scottish Defence Committee about the construction progress of Type 31 frigates.
"The Type 31, since the day that the contract was awarded, has hit all its contracted milestones and continues to do so, despite the pandemic impact, which is a huge testament to the workforce at Rosyth and their adaptability. The first ship is into construction and will be in the water at some point next year, with all five ships having been delivered to the Navy by 2028," Howie answered after being asked to give an update to the Committee on the shipbuilding progress.
He went on with noting that the company's Type 31 frigate design was selected also for the Indonesian and Polish Navy and the design itself has some interesting facets which make it attractive to the international navies.
"So far, we have successfully sold a design licence with technical support for that design into Indonesia, which will build two ships with a broadly similar design. It has also been selected as the new primary frigate for the Polish Navy."
To remind, Babcock has recently announced that it is in active discussions regarding export opportunities of its Arrowhead 140 concept which was picked for the Royal Navy's new Type 31 frigate design.
The Arrowhead 140 will have a hull form based on the Iver Huitfeldt-class frigates OMT designed for the Royal Danish Navy.
The vessels are nearly 140 meters long, with a 20-meter long beam and a displacement of 7,000 tonnes. The frigates will be able to meet changing operational needs, ranging from anti-submarine warfare, anti-surface warfare, electromagnetic manoeuvre warfare and anti-air warfare.
The construction of the Royal Navy's first Type 31 frigate began last September. The steel-cutting ceremony of HMS Venturer was held on 23 September in Babcock's facility in Rosyth, Scotland.
Each of the Type 31 (Inspiration-class) ships will be equipped with the Sea Ceptor air defense missile system, a 57mm main gun and two 40mm Bofors, a 4D radar, and carry a helicopter up to Merlin size.
They will also be able to carry the planned persistent operational delivery systems (PODS), a "plug and play box of tricks" carrying drones, autonomous minehunting equipment, a command center for commando raiders, or humanitarian aid.
All five Type 31 frigates are being built by Babcock for £250 million a piece, with the program supporting more jobs throughout the UK.