20 Jun 2023
Taiwan Navy Commissions Indigenous 'Yushan' Landing Platform Dock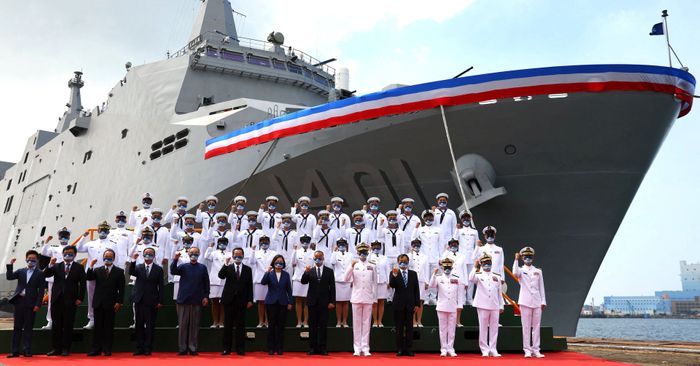 Originally posted on The Defence Post
The Taiwanese Navy has officially launched its new domestically-made landing platform dock, the "Yushan."
A private commissioning ceremony was held Monday, with defense and navy personnel led by commander Tang Hua in attendance.
According to Tang, the Yushan is a new type of amphibious combat ship explicitly designed to meet the evolving operational needs of the Taiwanese Navy.
It can transport amphibious vehicles and other landing craft from one shore to another.
"The two branches of the military will jointly assume the responsibility of defending the Taiwan Strait, and together will form a maritime defense force," he said. "The officers aboard the Yushan are to cooperate closely with the Marine Corps."
Features
Named after the highest peak in Taiwan, the Yushan represents the navy's determination to always stand on the frontline and defend the country.
The ship is 153 meters (501 feet) long and 23 meters (75 feet) wide and has a maximum displacement of 10,600 tons.
It can travel at more than 20 knots (37 kilometers/23 miles per hour).
Additionally, the Yushan has a loading dock at its stern that can carry up to 600 military personnel and many armored vehicles.
It can also be equipped with automatic cannons and anti-aircraft missiles.
The landing platform dock will replace the Hsu Hai dock landing ship, which entered service in 1999.