24 Aug 2023
Taiwan to begin installing domestic vertical missile launch system on Navy ships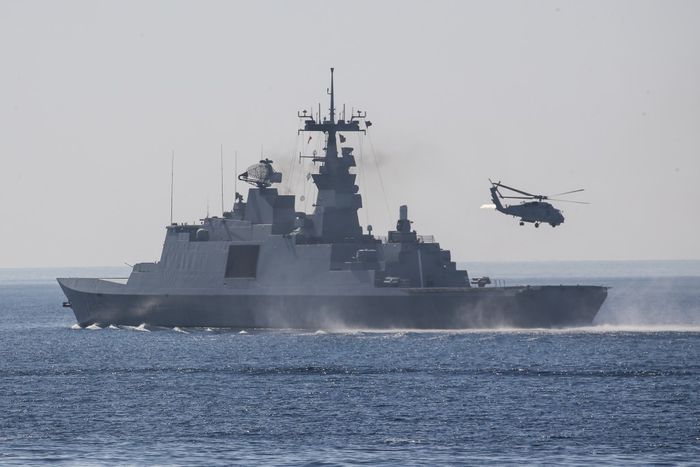 Taiwan News
The domestically developed Hua Yang vertical missile launch system has passed operational tests and will be installed on Taiwan's newer generation of Navy ships, military officials said on Wednesday (Aug. 23).
The system, built by the National Chung Shan Institute of Science and Technology (NCSIST), has successfully passed operational evaluations for ship-based Sky Sword II and Sky Bow III air defense missiles, Liberty Times reported. Beginning this year, the system will be progressively placed on Navy patrol ships and newer warships, enhancing their air defense capabilities.
The Kang Ding-class frigate, Si Ning, has already been outfitted with the system and will undergo testing. Other ships in the class will also be equipped with the system and perform trials of the system later on.
Military officials said operational tests were carried out on the LCC-1 Kaohsiung, previously an amphibious command ship that was handed over to NCSIST for research and development purposes. The ship is being used to verify operational systems, shipborne radars, and shipborne air defense missiles developed by NCSIST.
In 2019, Taiwan purchased two sets of MK41 Vertical Launching Systems from the U.S. for NCSIST to conduct various tests related to the Hsun Lien naval combat system. This new combat system is often likened to Taiwan's own Aegis system and is still in development.
In May, Taiwan's Jong Shyn Shipbuilding Co. announced that it had secured a contract with the Ministry of National Defense to build prototypes of two light frigates for NT$9.05 billion (US$294 million). One will be designed for air defense, while the other will specialize in anti-submarine operations.