04 Apr 2023
South Korea, U.S., Japan hold anti-submarine drills amid North Korea threat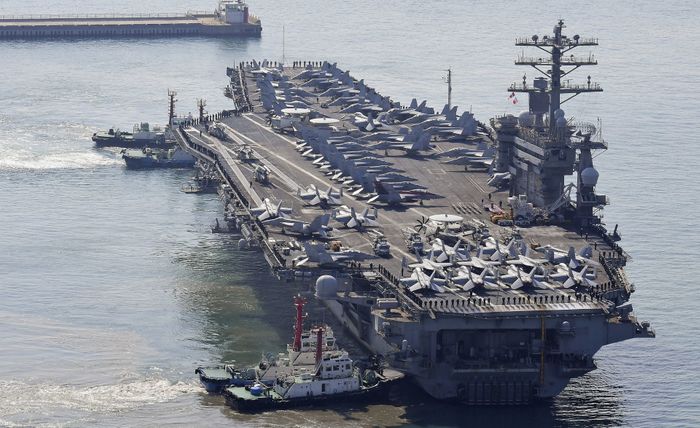 Originally posted on Kyodo News
South Korea, the United States, and Japan embarked on a joint anti-submarine exercise Monday in waters near the Korean Peninsula, in a move to strengthen deterrence against growing threats from North Korea.
The two-day joint exercise involving the U.S. Nimitz nuclear-powered aircraft carrier is currently underway in waters south of South Korea's Jeju Island. The last trilateral anti-submarine exercise was held in September and was the first to be conducted in about five years.
"The anti-submarine exercise was arranged to enhance response capabilities of South Korea, the United States and Japan against North Korea's advancing underwater threats, including a submarine-launched ballistic missile," South Korea's Defense Ministry said in a press release.
The ministry also said the drills are being conducted with the aim of strengthening each country's capability to detect, track and share related information.
Pyongyang has been frequently testing its missile capabilities, and has done so recently in an apparent protest against several allied military drills between Seoul and Washington.
In mid-March, North Korea said it fired two cruise missiles from a submarine in waters off its eastern coast, before the start of the "Freedom Shield" joint exercise between South Korean and U.S. militaries. Freedom Shield was the first large-scale springtime military drill to be conducted in five years.