11 Aug 2022
Six companies to continue working on US Navy's large USV design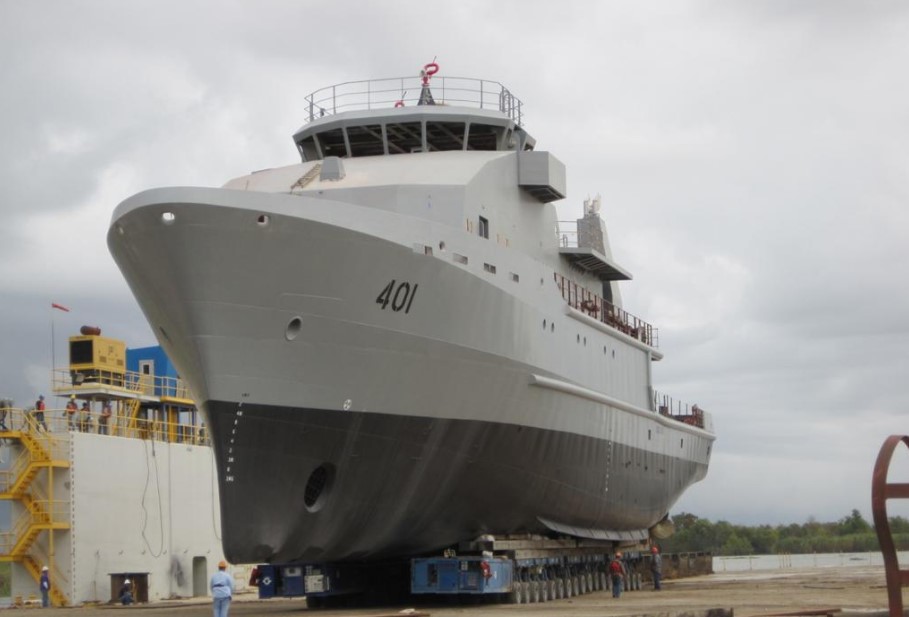 Originally posted on NavalToday by Fatima Bahtić
The US Navy has hired six defense companies for continued studies of a large unmanned surface vessel (USV) design.
According to the US Department of Defense (DoD) the companies in question are American shipbuilders Huntington Ingalls Industries (HII), Austal and Bollinger Shipyards.
Moreover, defense tech firm Lockheed Martin and naval architecture and marine engineering firm Gibbs & Cox will have also received contracts for the large USV design.
Marinette Marine, US-based subsidiary of Italian company Fincantieri, will also work on the design of the vessels.
In 2020, the US Navy awarded contracts totaling $41,985,112 to these six companies. The contract modifications now awarded also include options that, if exercised, will raise the value of the deals.
The Naval Sea Systems Command is the contracting activity.
The first designs are expected to be completed by September 2024.
According to a Congressional Research Service (CRS) report, the navy envisions the large drone concepts to be 60 meters to 91 meters long and having full load displacements of 1,000 tons to 2,000 tons. They are to be designed with ample capacity for carrying various modular payloads, particularly anti-surface warfare (ASuW) and strike payloads, meaning principally anti-ship and land-attack missiles.
Each LUSV could be equipped with a vertical launch system (VLS) with 16 to 32 missile-launching tubes.
The procurement of these units is expected to start in 2025.
In 2019, the US Navy released a request for proposals with the aim of awarding multiple conceptual design contracts in support of the navy's first block of large unmanned surface vessels (LUSV).
The service expects the LUSV to be capable of autonomous navigation, International Regulations for Preventing Collisions at Sea compliant maneuvering, and machinery operation with operators in the loop (controlling remotely) or on the loop (prompted action). All weapons employment would be commanded remotely by manned warships or control stations.
To remind, in May this year, the US Navy established Unmanned Surface Vessel Division (USVDIV) One to bolster the USV fleet.