15 Feb 2023
Sea Mine Explodes On Turkey's Black Sea Coast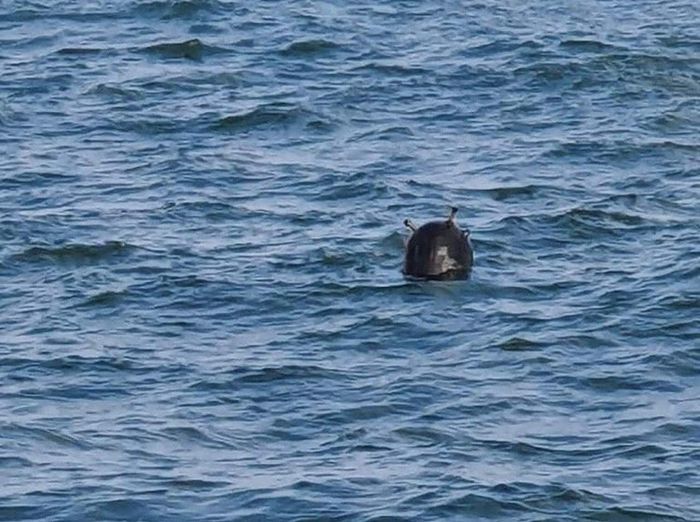 Originally posted on Naval News by Tayfun Ozberk
On February 14, 2023, Turkish media outlets claimed that a drifting sea mine exploded near Agva on the Black Sea coast.
This incident is recorded as the first explosion of a sea mine on the Turkish Coast in the Black Sea. The Turkish media claims that a restaurant has slight damage due to the explosion, with no casualties.
Officials didn't release any statement about the incident.
Here is a CCTV record showing a part of the explosion:
ŞİLE'DE DENİZ MAYINI SAHİLE VURDU! RESTORAN ZARAR GÖRDÜ!

Karadeniz'de başıboş mayın Ağva'da sahile vurdu.

Rusya ile Ukrayna arasındaki savaş nedeniyle Karadeniz'e serilen mayınlardan olduğu düşünülen bir mayın Ağva'da sahile vurdu. pic.twitter.com/6JXU45SIoC

— TÜRK DENİZ MEDYA (@turkdenizcom) February 14, 2023
Another video shows the damage to the restaurant
The threat of mines reportedly first appeared after an Estonian general cargo ship sank after colliding with a mine off the coast of Odessa on 03 March 2022.
Two weeks after this incident, on March 18, the Russian coastal station Novorossisiyk issued a disturbing NAVTEX message (Navigational telex – an international service providing navigational and meteorological warnings and forecasts) stating that mines anchored by Ukrainian naval forces near the port of Odesa had loosened their chains due to stormy weather. The Novorossisiyk station claimed that about 420 mines were floating on the water and accused Ukraine of violating the provisions of the 1907 Hague Convention.
On the same day, the port of Sochi sent a warning to shipowners and masters in the region about the danger of an explosion of Ukrainian naval mines drifting in the Black Sea.
After the danger report from the Russian side, the Turkish NAVTEX station Samsun issued a warning to the mariners referring to the mine danger broadcasted by Russia.
Turkiye, Bulgaria, Romania, and Ukraine detected and neutralized naval mines following warnings from Black Sea littoral states, including Russia and Turkey. A list of these mines, compiled by Turkish naval observer Cem Devrim Yaylali (Bosphorus Naval News), can be found here.