04 Jul 2023
SEA To Build Communications Systems For New Zealand Anzac Frigates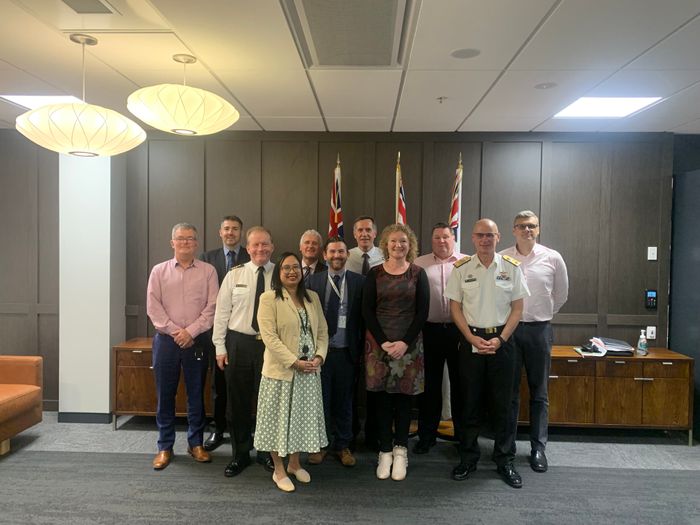 SEA Press Release
Leading UK defence and security electronic system specialist SEA has been awarded a £26m contract by New Zealand's Ministry of Defence (MoD) for the Phase two build and installation of the communication system upgrade on two Royal New Zealand Navy ANZAC frigates.
Phase two of the Frigate Sustainment - Communications project follows SEA's successful completion of the first phase which included the design of the system itself.
The bespoke SEA system has been designed to reduce through life costs and associated maintenance of the frigate's new communication capability. The flexible, modular system will enable the Navy to integrate equipment, including cryptos and radios, regardless of the manufacturer or supplier.
The system's open architecture will also meet interoperability requirements, allowing the Royal New Zealand Navy to communicate with partner navies and, in turn, support missions with friendly countries such as neighbouring Australia.
Richard Flitton, Managing Director at SEA, said: "A ship's communications are integral to any successful mission, and our flexible surface ship system will allow the Royal New Zealand Navy to communicate effectively and securely with partners while also reducing maintenance and associated costs. Having completed the design of the system, we're now fully focused on bringing it in to service over the coming years."
The contract marks the continued development of collaborative working relationships with a range of partners, including the Royal New Zealand Navy and other local organisations. SEA hosted guests from the New Zealand MoD at its Beckington and Barnstaple sites in 2022 and has worked with New Zealand-based companies such as Beca, MAROPS and McKay in delivering the first phase of the project and will continue to collaborate with them throughout this contract.
Richard added: "In addition to supporting the Royal New Zealand Navy's continued technological innovation, we're also pleased to be developing in-country training, skills and expertise through our various local partners. We're delighted to be increasing our presence in Australasia having proven our ability to deliver in the region."
To find out more about SEA's innovative integrated maritime communications systems, please visit: https://www.sea.co.uk/defence/integrated-maritime-systems.
About SEA
SEA has more than 60 years' experience in delivering and supporting advanced solutions that maximise defence mission capability. SEA also develops traffic enforcement and safety systems that enable more efficient transport management.
In the defence domain, SEA has applications in ship and fleet protection, agile-platform anti-submarine warfare and integrated underwater situational awareness. SEA manufactures and supports a wide range of capabilities designed to provide a rapid response to threats, track and monitor targets, and ensure system effectiveness and interoperation. SEA systems are in-service with the UK navy and multiple navies across the globe, providing agile solutions in nature's most challenging environment.
Employing approximately 300 staff, SEA has UK offices in Beckington, Bristol and Barnstaple and a Canadian office in Quebec. SEA was acquired by Cohort plc in 2007.
Follow SEA on LinkedIn or Twitter
SEA is a subsidiary of Cohort plc – an independent technology company and the parent company of six innovative, agile, and responsive businesses; Chess, EID, ELAC SONAR, MASS, MCL and SEA, providing a wide range of services and products for UK, Portugal and international customers in defence, security, and related markets.