21 Feb 2023
Royal Navy's new experimental ship departs for trials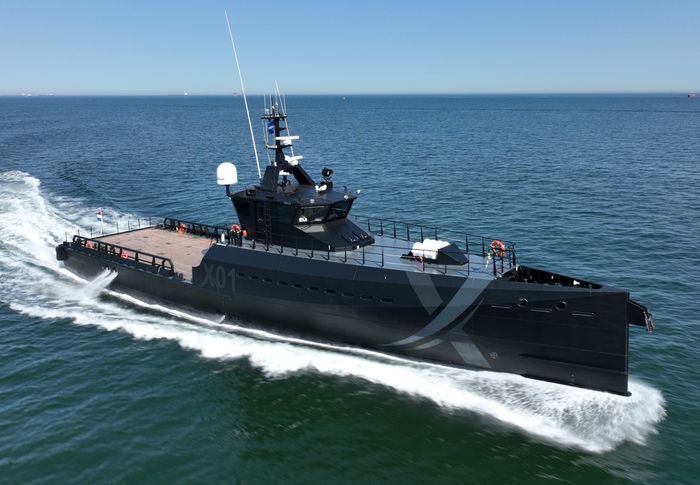 Originally posted on UKDJ
The XV PATRICK BLACKETT was officially certified at 10:09 this morning, and by 11:01, the vessel was already underway.
The successful certification and deployment of XV PATRICK BLACKETT demonstrates NavyX's commitment to developing autonomous and unmanned technology, which will revolutionise naval operations in the future.
Certified at 10:09, underway at 11:01. Today marks XV PATRICK BLACKETT's first outing under the blue ensign and the start of the next phase for this project. It's been challenging, but NavyX has achieved something many said was unachievable. #NavyX #PTBK. pic.twitter.com/rstfBm7RcY

— NavyX (@RNNavyX) February 20, 2023
XV Patrick Blackett (X01) is a groundbreaking experimental ship employed by the Royal Navy to serve as a testing platform for cutting-edge technologies, including unmanned underwater vehicles and unmanned surface vehicles. The vessel's namesake, Patrick Blackett, was a renowned British physicist who served in the Royal Navy and was a recipient of the Nobel Prize.
Patrick Blackett is a modified Fast Crew Supplier 4008 (FCS 4008) designed and constructed by Damen Group. It features a unique matte black finish, as opposed to the customary grey of the Royal Navy, and bears the NavyX emblem on both sides of its hull. Its pennant, X01, is prominently highlighted with gloss paint, while large QR codes on the superstructure allow smartphone users to access NavyX content.