01 Mar 2023
Royal Navy joins Middle East's largest naval exercise to push technology and training boundaries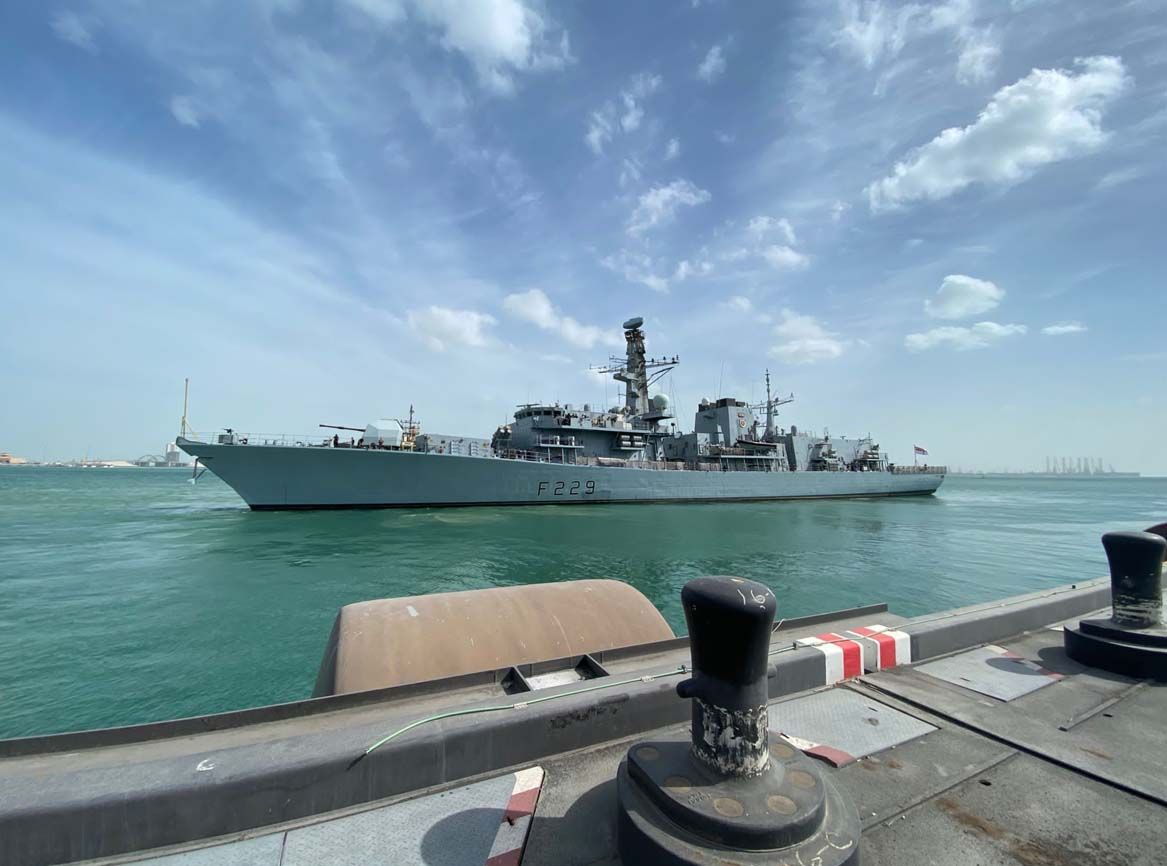 Originally posted on Royal Navy News
The Royal Navy will push technological boundaries and share its drug-busting and maritime security expertise in the second largest naval exercise in the world getting under way across the Middle East.
From Cyprus to Kenya, and Bahrain and the Arabian Sea, UK forces will be heavily engaged for the next three weeks on International Maritime Exercise (IMX) 23 designed to tackle threats as varied as terrorism, smuggling, sea mines and aerial drone attacks.

All the Royal Navy's Gulf-based ships are engaged in the exercise, supported by expert dive/bomb disposal teams flown out from the UK, Royal Marines boarding and search specialists, drone operators and medics, with the RAF providing aerial support from its base at Akrotiri in Cyprus.

The three-week US-led exercise is spread across thousands of miles of the Middle East and Africa and is billed as the largest naval workout in the world after RIMPAC run by the US Navy in Hawaii.

More than 7,500 military personnel from 50 nations are involved in IMX, committing more than two dozen ships, a dozen dive/bomb disposal teams, 15 aircraft, 26 board and search teams and over 40 crewless systems above, on and below the waves.

Support ship RFA Cardigan Bay will serve as a floating testbed for a string of technology trials which could revolutionise naval warfare – and not just in the Gulf region.

In addition to Royal Navy units, a number of the UK's international partners will also be using the vessel as a hub for testing kit of their own.
Cardigan Bay will also direct mine-hunting exercises involving HMS Chiddingfold, Bangor and Middleton, while frigate HMS Lancaster will be carrying out maritime security training in the Gulf and Arabian Sea.

Lancaster will also be used for uncrewed assets trials and experimentation with 700X Naval Air Squadron, the Royal Navy's dedicated crewless aircraft unit, to see whether drones could be used for locating targets and spotting the accuracy of gunnery – a task traditionally performed by naval helicopters such as the Wildcat operating from the frigate's flight deck.

Royal Marines and Royal Navy sailors will also be based in Kenya sharing their expertise in board and search operations. These have yielded spectacular results over the past decade, seizing millions of pounds of illegal narcotics as well as weapons caches.

And a solitary naval medic is in Jordan sharing combat casualty treatment and naval medical expertise with international counterparts.

"It is vitally important that the UK is participating fully in IMX23 alongside our partners in the Gulf," said Commodore Phil Dennis, the senior Royal Navy officer in the Middle East.

"Regularly exercising, sharing knowledge and increasing operational integration with our allies is essential if we are to contribute to the maintenance of maritime security across the region."