28 Jun 2023
Royal Navy destroyer heads for refit after epic ten years on operations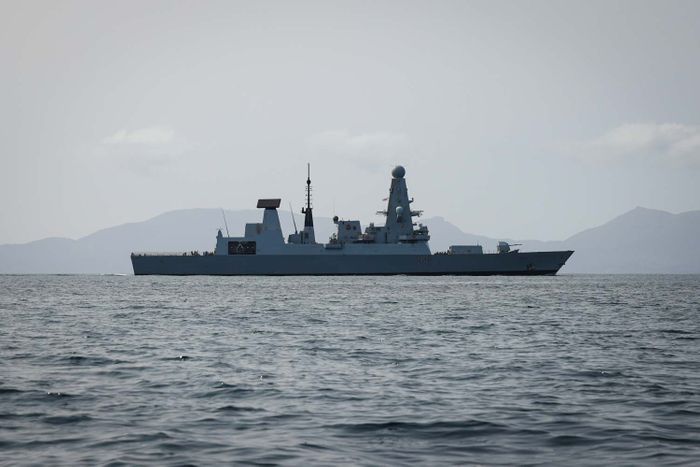 Originally posted on Royal Navy News
One of the busiest destroyers in the Royal Navy has returned home to Portsmouth – bringing the curtain down on the first act of her career ahead of a two-year refit.
Since her maiden voyage from Glasgow more than ten years' ago, Defender has steamed the equivalent of 12 times around the world, covered every major ocean – bar the Antarctic – and most of the world's seas, and was first Type 45 to conduct winter operations deep inside the Arctic Circle.
More importantly… across the last decade, the ship's sailors chomped through 42km of sausages and ate four times the 8,500-tonne destroyer's weight in baked beans.
The ship fired more than 7,000 rounds of their main naval gun, sailed more than 300,000 nautical miles and destroyed three target drones using their Sea Viper missile system.
Defender's refit is scheduled to include the Type 45 Power Improvement Plan – giving her three new efficient engines to replace two original diesel units, a major upgrade to the Sea Viper anti-air missile system to both deal with the latest threats and increasing silo capacity by 50 per cent, plus other major work which cannot be done as part of routine maintenance.
Commanding Officer, Commander Peter Evans, said: "We are marking a happy but solemn bookend on an amazing ten years of front-line service.
"Defender has delivered the best availability of any Type 45 destroyer and has operated all over the world; this is not solely down to British Engineering, but to the elite sailors who operate, maintain and support our efforts."
Defender has been at the heart of joint operations with the UK's allies, having completed four operations and four exercises this last year alone, escorted the first UK carrier global task force deployment in 2021, and is routinely the escort of choice to defend the US aircraft carriers – a privilege that is not normally entrusted to any other nation.
Her final visit before arriving in Portsmouth was to Glasgow – a fitting end, because this is where she was laid down and launched.
During the visit, she handed over her affiliates to HMS Glasgow, one of the Royal Navy's new generation of submarine-hunting frigates.
Engineering Technician Oliver Goodwin, a sailor on his first deployment, said: "It has been really fun but challenging experience.
He said: "Going to both the Mediterranean and Norway we experienced loads of different places, but the real highlight was experiencing Formidable Shield 23 where we were sailing close with many other ships – it was awesome."