16 Dec 2022
Royal Navy Awards Enterprise Architecture Contract to Envitia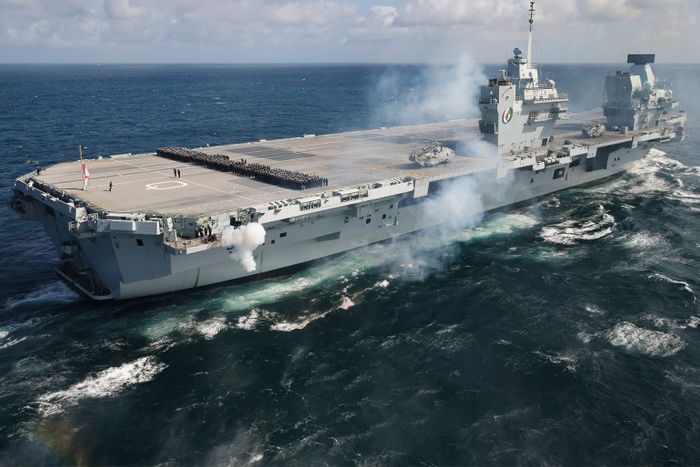 Envita Press Release
The Royal Navy has selected Envitia to deliver its Enterprise Architecture Capability in a two-year contract worth up to £4m.
This Capability sits at the heart of the Royal Navy's Digital & Data Plan which sets out how the Navy will become data-driven in everything it does from Strategic Headquarters to the tactical edge, enabling an integrated force to make smarter and faster military decisions.
Enterprise Architecture is the overarching function that joins an organisation's vision to solution delivery. An Enterprise Architecture function is becoming increasingly important to an organisation as digital transformation moves away from being traditionally owned by the IT domain, to digital and data initiatives being led by business leaders as a framework for how they deliver their organisation's strategy within a changing, volatile and complex landscape.
For the Royal Navy, an Enterprise Architecture with common data standards will ensure integration and interoperability of systems, technologies and military applications. Without this, systems and data projects would remain in silos and will be ineffective and inefficient.
Following an open competition, Envitia was selected to deliver a Digital Enterprise Architecture-as-a-Service to the Royal Navy. Envitia's engineers are deep-data specialists with skills across all data foundation areas such as Architecture, Data Modelling, Data Quality and Data Warehouse/Cataloguing.
Nabil Lodey, CEO of Envitia, said: "The Royal Navy has taken significant steps over the past few years in changing its culture to recognise data as a strategic asset and create programmes that can exploit data. However, the recent publication of the Navy Digital & Data Plan, starting with Enterprise Architecture, demonstrates that the right decisions have been made for the Royal Navy to succeed. We're delighted that we've been selected to be part of this journey and it's a credit to our amazing team of data experts".
Richard Griffith, CTO of Envitia, added: "This is an exciting time for the Royal Navy and the Envitia team. Once the Navy's technology is underpinned by an end-to-end Common Technology Architecture, with interoperable standards across Maritime & Defence, the Navy can start driving exploitation with modern data analytics and data science capabilities. This will make future requirements future-proofed, flexible, reusable, focused on outcomes and user-requirements, and will deliver far greater value for money to the MOD."
Envitia will be leading a team comprising of industry partners and wider-MOD stakeholders to deliver this service to the Royal Navy.