24 Apr 2023
Raytheon wins $308M contract for Navy destroyer work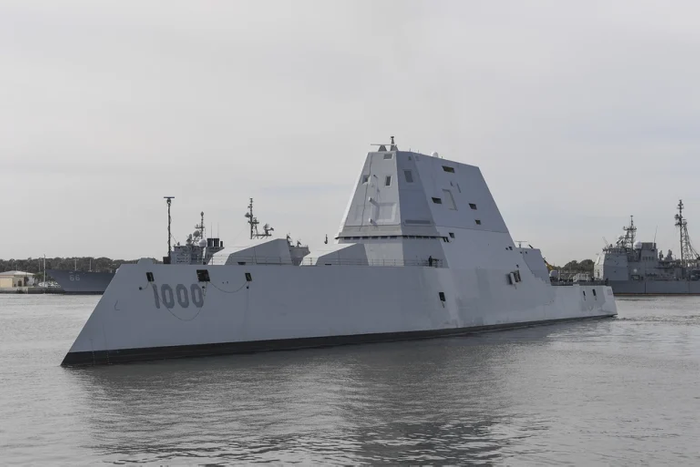 Arlington-based Raytheon Technologies Corp.'s Missiles & Defense business has received a $308.4 million contract modification for combat systems work on the Navy's Zumwalt-class guided-missile destroyers, the Pentagon announced Wednesday.
Work includes combat system installation, integration, development, testing, correction, maintenance and modernization of Zumwalt-class mission systems and systems equipment. The project is expected to be completed by April 2024.
The Navy initially planned to build 32 Zumwalt destroyers, which is the largest and most technologically advanced of its surface combatants at 610 feet long, but the program was later slashed to three ships as a result of cost overruns and delays. USS Zumwalt, the first in its class, was commissioned by the Navy in October 2016, and the service accepted final delivery on April 24, 2020. It was built by Reston-based General Dynamics Corp.'s Bath Iron Works in Maine.