14 Oct 2022
Raytheon to provide combat system support for Australia's Collins-class subs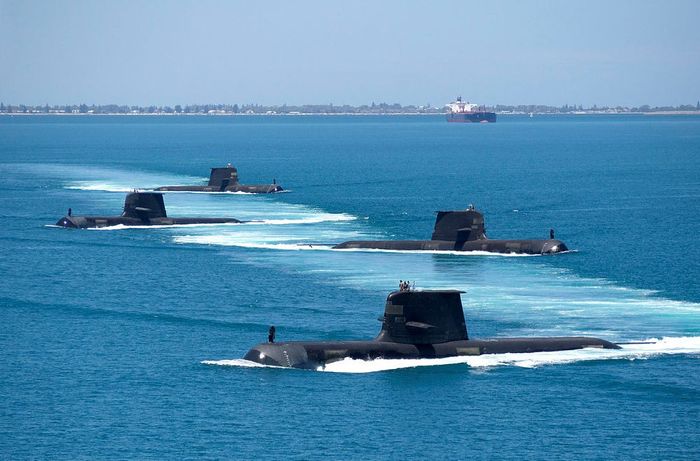 Originally posted on Naval Today
The Australian Government has signed a five-year contract with Raytheon Australia to continue to invest in the capability of the Royal Australian Navy's fleet of Collins-class submarines.
The $322 million contract will provide in-service support for the Collins-class submarine combat system during Australia's transition to nuclear-powered submarines.
Deputy Secretary Naval Shipbuilding and Sustainment Tony Dalton said the support would include a life-of-type extension,starting in 2026, ongoing sustainment, and selected capability enhancements.
"The ongoing sustainment and upgrade of these boats will help maintain a capability advantage and ensure our fleet is ready to meet the challenges across our strategic environment," Dalton noted.
"We are committed to working closely with industry to sustain our Collins class submarines, an important task that currently supports over 1600 jobs across South and West Australia."
The Collins-class vessels will be also upgraded with a new "cutting-edge optronics system". The $381 million dollar investment into optronics will essentially replace an aged technology on the submarines.
The optronics system is expected to help maintain the tactical advantage in intelligence gathering, surveillance, reconnaissance, and anti-surface warfare for the submarines.
Conceived in the 1980s, the Collins Class are Australia's current submarines and are planned to remain in service until the 2030s.
Collins Class was evolved to meet Australian requirements from a base Swedish submarine design with headline characteristics including range, endurance, stealth, sensor performance and lethality. There are six submarines in the Collins-class fleet, and the first vessel of the class, HMS Collins, entered service in July 1996.
Australia plans to replace the existing Collins-class fleet with new nuclear-powered submarines built under the AUKUS pact, which was signed with the UK and US. The design of the new subs is yet to be revealed. However, the country's Prime Minister and defence minister Richard Marles noted that the country is on track to make the announcement about the final design at the beginning of next year.