18 Apr 2023
The US will Provide One More Coast Guard Ship to Vietnam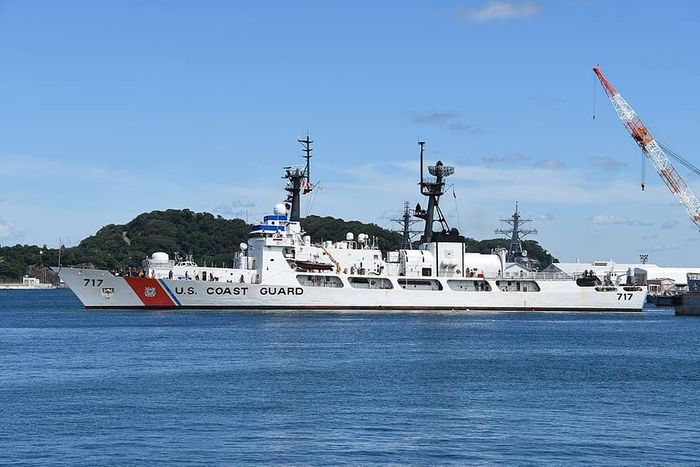 Originally posted on Defense Studies
The US bicameral delegation in Hanoi said that both the National Assembly and the Government of this country support upgrading the relationship with Vietnam from a comprehensive partnership to a strategic one.
The US has provided two coast guard ships to Vietnam, and will soon, after completing detailed procedures, provide one more ship, in the spirit of supporting Vietnam to strengthen security at sea.
Senator Jeff Merkley shared with the Vietnamese press in Hanoi, this afternoon, April 8, during the working trip of the US bicameral delegation to ASEAN, led by him.
Senator Merkley said that the delegation came to Vietnam this time with two missions: promoting the process of resolving war consequences and elevating the Vietnam-US cooperation relationship in various fields, from the East Sea. , climate change to investment cooperation.
Senator Merkley once again reiterated his point of view made before the trip, which is his desire to elevate the bilateral relationship between Vietnam and the US from the current comprehensive partnership to a strategic one. He said this wish received the support of Congress and the US Government.
"In recent years, many US law enforcement officials such as the Secretary of Defense and the Director of USAID have made trips to Vietnam. The presence of our congressional delegation shows both the executive and legislative systems. The US supports the development of the Vietnam-US relationship," said Senator Merkley.
Following Mr. Merkley, another member of the US parliamentary delegation, Senator Van Hollen emphasized that the purpose of the working days in Vietnam is to continue the efforts of previous generations of parliamentarians in strengthening and develop bilateral relations between the two countries.
"This is a mission to rekindle the legacy of previous generations of senators like the late Senator John McCain and former Senator Patrick Leahy," Van Hollen said.
Sharing with reporters about supporting maritime security for Vietnam, Mr. Merkley said that developments in the East Sea are related to Vietnam's security. This is the reason that the United States has transferred to Vietnam coast guard ships over the years, and is continuing to come here.