05 Apr 2023
Portuguese submarine Arpão sets off for longest mission to date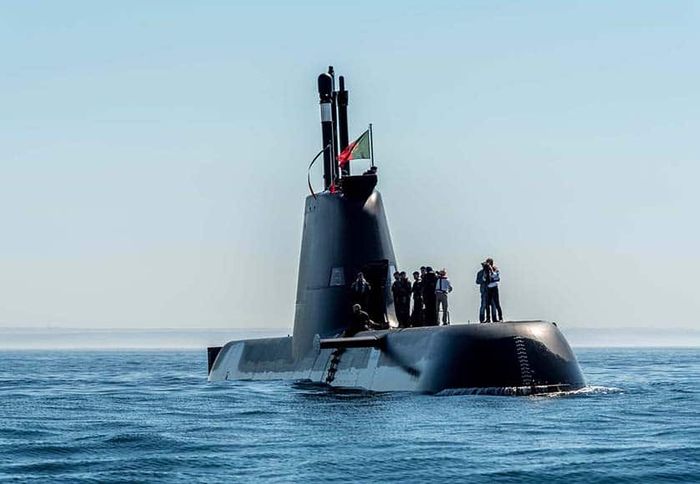 Portuguese submarine Arpão has set off today from Lisbon on what will be its longest mission: 120 days at sea – destination the Southern Atlantic.
Reports refer to the context of Russian and Chinese interests and presence – as well as the likelihood of sailing in waters rife with piracy, narco trafficking and illegal migration.
The submarine "will observe without interfering". Squadron commander Baptista Pereira has stressed Arpão takes to the sea "in an invisible way, observing without being observed".
In all 13,000 nautical miles are ahead, with visits planned in five countries. First stop will be in Cape Verde, followed by Rio de Janeiro in Brazil, then back across the Atlantic to Capetown, South Africa, up the African coast to Angola, north to Casablanca, Morocco, and finally home to Lisbon, scheduled for August 1.
According to the Navy, the mission, dubbed "Open Sea" seeks to "develop actions of bilateral and multilateral cooperation, and Naval presence and diplomacy".
During the four months , Arpão is also expected to contribute to security in the area between the Brazilian coast and the west African coast – particularly in the Gulf of Guinea, where a Danish ship was hijacked a few days ago, writes Diário de Notícias.
"The operational characteristics of the submarine give it the capacity to carry out discreet patrols at any time of the year and in any place, thus ensuring that waters under national sovereignty or jurisdiction, or any others where its presence is required, can have an extra guarantee of navigation safety," explains the Navy.
Arpão has a garrison of 35 military men and women, and is commanded by Commander Taveira Pinto.