09 Aug 2023
Poland receives its first AW101 helicopter for navy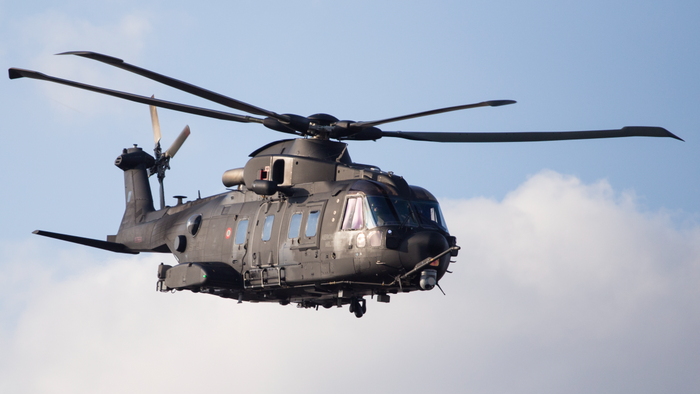 Originally posted on TVP World
Defense Minister Mariusz Blaszczak has announced that the first of four AW101 anti-submarine and rescue helicopters ordered for the Polish Navy is currently en route to Poland.
The PLN 1.65 billion (EUR 373 million) contract for the delivery of four AW101 helicopters was signed in Świdnik, southeastern Poland, in April, 2019. The value of an offset agreement, signed in early April 2019, reached over PLN 395.8 million (EUR 89.3 million).

According to the original deal, the new helicopters were to be delivered by the end of 2022.

On Monday, Mariusz Blaszczak wrote on X/Twitter: "Deliveries of AW101 anti-submarine helicopters have started. The first one is already on its way to Poland."

According to the schedule, the AW101s will undergo a series of tests at the PZL Świdnik aviation plant, which are required before they can be put into service.

The AgustaWestland AW101, powered by three turboshaft engines, has the capacity to combat submarines and take part in search and rescue operations. The British-Italian construction produced by the Leonardo group, which owns PZL-Świdnik, was the only machine offered in the tender after Airbus Helicopters withdrawal from the competition.

The helicopters are manufactured at factories in Yeovil, England, and Vergiate, Italy.