13 Apr 2023
Philippines Navy receive two more Israel-made fast attack craft-missile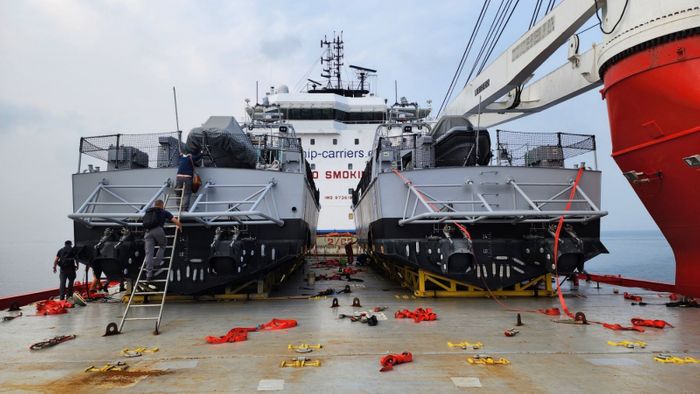 Originally posted on Manila Bulletin
Two more brand new Israel-made Fast Attack Interdiction Craft-Missile (FAIC-M) have arrived in the country and will soon be deployed to secure littoral areas of the country, the Philippine Navy (PN) said.
In a statement, Navy spokesperson Capt. Benjo Negranza said the two FAIC-Ms arrived from Israel on board the general cargo ship MV Mick on Tuesday, April 11.
"They were unloaded with the assistance of BRP Mamanwa (LC294) and proceeded to the naval shipyard in Cavite for a series of tests and crew training," said Negranza.
The two FAIC-Ms delivered on Tuesday are part of the nine fastcraft ordered by the Philippine government in 2019 as part of the AFP Modernization Program that focuses on littoral areas or near the shorelines.
Last year, the first two FAIC-Ms were delivered and were christened as BRP Nestor Acero (PG901) and BRP Lolinato To-ong (PG902)—both named after two members of the Philippine Marine Corps who received the highest award for combat, the Medal of Valor.
All the FAIC-Ms are worth around P10 billion.
"They are a welcome addition to the Navy's capability to secure vital choke points, key sea lines of communication, and littoral areas of the country," said Negranza.