07 Jul 2023
Philippines, US Marines to sink decommissioned tanker in Zambales Drill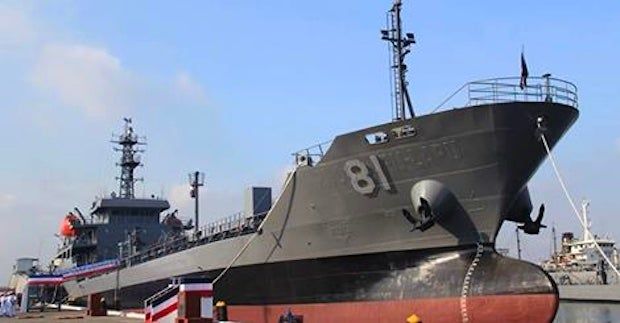 Philippines News Agency
Philippine and US Marine Corps troops would be cooperating to sink a decommissioned Philippine Navy (PN) replenishment tanker off Zambales, as one of the highlights of this year's Marine Aviation Support Activity (MASA) which will be held from July 6 to 21.
Philippine Marine Corps (PMC) spokesperson Capt. Jarald B. Rea, in an interview with reporters Wednesday, said this activity is known in military circles as a "maritime strike" and will take place off San Antonio, Zambales on July 13.
He identified the decommissioned PN ship as the ex-BRP Lake Caliraya.
This tanker was earlier donated by the then Philippine National Oil Corporation to the Navy sometime in 2014 and decommissioned in 2020.
Rea said the scenario for this maritime strike exercise is focused on "coastal defense" and aimed at disrupting invading or hostile landing or "counter-landing" in military parlance.
This is the second time Filipino and American forces will be conducting a sinking exercise this year, with the first one taking place last April 26.
During the first drill, the decommissioned World War II BRP Pangasinan (PS-31) was sunk during the combined joint littoral live-fire exercise during the "Balikatan" exercises.
Around 1,257 personnel, with 115 reservists, from the Armed Forces of the Philippines (AFP) will be participating while another 1,444 will be coming from the US side, he added.
Seven PN ships will also be participating during the duration of the exercise.
Rea said they are still verifying US military assets that will be participating in MASA.
"Yun objectives natin sa (our objectives for) MASA 2023, is to (enhance) yung (the) capabilities of the combined forces in conducting aviation supported operations through the conduct of joint and combined training and exercises that will develop the proficiency in undertaking aviation related tasks," he added.
MASA 2023 also aims to enhance the territorial defense capabilities of the two services. It will be conducted in various training venues across the country.
Two bilateral training -- helicopter rope suspension training and maritime strike will be held in San Antonio.
An earlier PMC statement said MASA is semiannual activity between the Philippine and US militaries that aims to improve interoperability, allowing both forces to operate seamlessly and effectively in joint operations.
The focus is to align procedures, tactics and communications to enhance combined capabilities and readiness, leading to a more synchronized response to the evolving security challenges. (PNA)