30 Jun 2023
Philippines To Acquire Its First-Ever Submarine In A Move To Counter China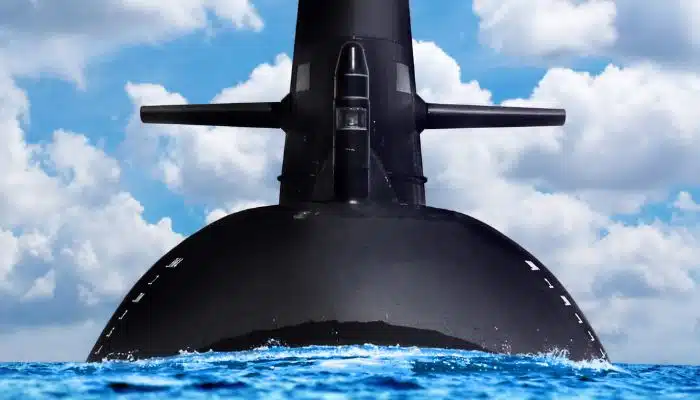 Originally posted on Marine Insight
The Philippines has long been engaged in a confrontation with China regarding the control of swathes of the South China Sea. The nation has eventually committed to acquiring its first submarine. The decision comes from the rising Chinese aggression and Gray Zone operations in the disputed region.
The French Naval Group, which has emerged as one of the top contenders, has also offered Scorpene submarines to transform the Philippines Navy into a significant force. The South East Asian nation also has offers from the South Korean DSME, Turkey, and Russia to develop submarines for their navy.
The Philippines is not simply looking at acquiring a submarine but also manufacturing in the nation. Besides the building capability, the nation has been looking at training capabilities.
There is a plan. But it is still in progress. Operating a sub is in no way a small commitment. It is a huge responsibility and commitment due to the training involved, the equipment that's involved, and the operational requirements are significant, Ferdinand R. Marcos Jr. Marcos, the President, mentioned in a media meeting during the huge celebration of the 125th anniversary of the Philippines Navy based in Manila.
Reports suggest that the Philippine Navy has sent its personnel to France for the required training before procuring submarines. This indicates that the Naval group could be in the pole position with the Scorpène-class diesel-electric submarines (abbreviated the SSK) on offer. Brazil, Malaysia, Chile, and India have chosen the submarines.
The Philippine Navy started developing its submarine force in 2015 by sending the personnel to train at the DCI's facility based in France. A crew comprising 31 sailors will operate Scorpene SSK that the Naval Group has been offering to the Philippine Navy and will also possess an endurance of about 80 days at sea.
This variant is similar to those operated by Brazil. It will also boast six torpedo tubes and can deploy 18 munitions. It will be armed with SM 39 Exocet anti-ship missiles besides F21 heavyweight torpedoes.
Irrespective of the intention to procure, the submarine plan had been in limbo owing to the country's limited defence budget. The estimated budget to procure two submarines has reportedly been pegged at about 70 to 100 billion Philippine Pesos ($1.25–USD 1.80 billion). This procurement is part of the Horizon 3 modernization plan of the Philippines Navy (from 2023 to 2028).
Once the deal is closed, the first submarines will take five years or more to be part of the fleet. While the Naval Group is not volunteering to build the submarines in the island country, it is offering to train the personnel for four years.