30 Mar 2023
Philippine Navy To Recieve 2 More Patrol Boats From US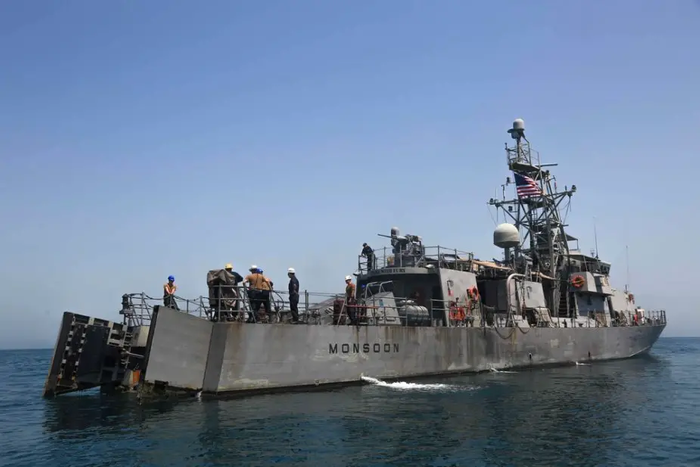 Originally posted on VigourTimes
The Philippine Navy will acquire two newly decommissioned Cyclone-class patrol vessels from the United States Navy, likely to be delivered in the coming months, and boost the country's capability to patrol its coastal waters.
The ships—USS Monsoon (PC 4) and USS Chinook (PC 9)—were formally accepted by the Philippine Navy from the US 5th Fleet at the retirement ceremony for the two ships at the Naval Support Activity in Manama, Bahrain, on Tuesday, the US Naval Forces Central Command said in a statement.
Both ships served the US Navy for nearly 30 years.
Monsoon and Chinook are the last of a group of 10 ships designed for shallow-water operations that were stationed in Bahrain, where they were deployed in the Persian Gulf. Five of the Cyclone-class ships that were decommissioned last year were transferred to the Royal Bahrain Naval Force, while three vessels were turned over recently to the Egyptian Navy.
"I'm also proud that we are turning over great ships to our Philippine partners," said Capt. Anthony Webber, commander of Task Force 55, which oversees operations for the US 5th Fleet's surface forces.
Both ships are expected to join the Navy's Littoral Combat Force, which operates one Cyclone-class vessel, the BRP General Mariano Alvarez, a former USS Cyclone commissioned into service in 2004.
A senior Navy official told the Inquirer that the ships could be expected to arrive in Manila in May, and they will undergo 60 days of maintenance and repair "to incorporate all the desired capabilities and peculiarities of the Philippine Navy to the platform" before deployment.
The 179-foot patrol boats can be armed with machine guns, grenade launchers and missiles, and have a top speed of 35 knots with a range of 3,704 kilometers (2,000 nautical miles).