10 Jul 2023
Peru Navy unveils general characteristics of its future Multirole ship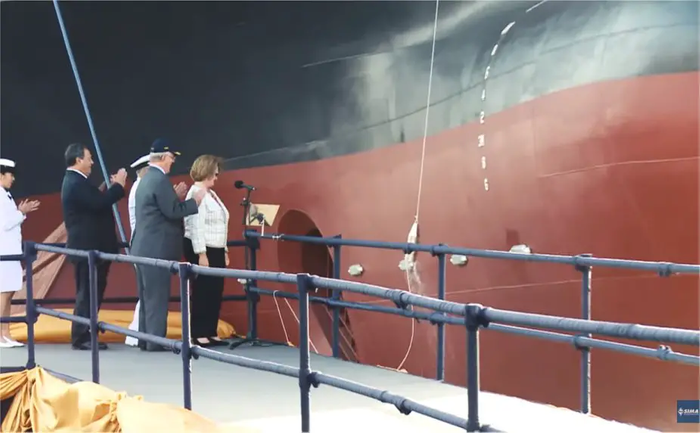 Originally posted on Navy Recognition
The Peruvian Navy wants six Multirole Ships before the next retirement of the seven Lupo frigates
The Navy has eventually revealed the basic specifications of the forthcoming Multirole Vessels. Initially, these vessels are projected to have a length between 110 and 125 meters, a displacement ranging from 3,000 to 4,000 metric tons, and the capability to operate independently for over 40 days.
The crew will consist of 120 to 140 sailors and the vessels will have a top speed of 28 knots. They are designed to include a hangar and a flight deck to accommodate a helicopter weighing at least 12 tons. Anti-ship missiles, with a range exceeding 180 kilometers, will be installed in the midsection of the ship.
The main gun at the bow will either be a 76/62 mm or a 127/54 mm. In terms of defense, they will feature a short to medium-range air defense system, hull sonar, and towed sonar.
The vessels will also have a modular and stealthy design, hull stabilizers, and two propulsion shafts. The semi-integrated main mast will bear a primary radar, similar to active electronically scanned array (AESA) radars.
Peruvian Navy
The Peruvian Navy, or Marina de Guerra del Perú (MGP), is a key division of the Peruvian Armed Forces. Their mandate includes conducting surveillance, patrolling, and defense across lakes, rivers, and the Pacific Ocean up to 200 nautical miles (370 km; 230 mi) from the Peruvian coastline. The Navy also plays a crucial role in maintaining internal security, disaster relief operations, and participating in international peacekeeping missions.
The Peruvian Navy has a longstanding partnership with SIMA, a leading Peruvian shipyard. Notable collaborative projects include the construction of two Makassar-class landing platform docks in 2013, facilitated through a partnership with South Korean firms Posco Daewoo Corporation and Daesun Shipbuilding.