28 Feb 2023
Nissan makes splash with Royal Navy submarine supply contract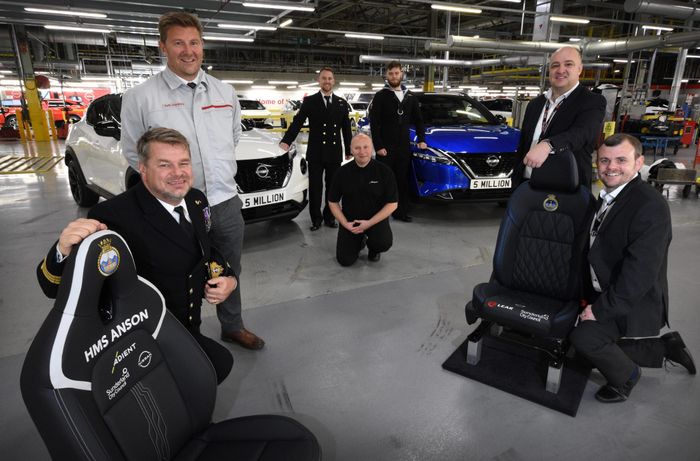 The Wearside car maker has sent chairs to the HMS Anson submarine.
Known as Gravity Seats, they will be used by the commander and senior engineer on the 97-metre-long, nuclear-powered craft.
Nissan worked alongside Wearside seating makers Lear and Adient to make the chairs, which officials say use technology that "alleviates fatigue…to make long journeys more pleasant."
Keith Chambers, Nissan's Sunderland plant production control director, said "We are extremely proud to provide our seats for HMS Anson.
"They are from our newly-electrified Juke Hybrid and Qashqai e-POWER models.
"It's fantastic to team up with two of our long-term local suppliers to add a flavour of our region's automotive manufacturing excellence to the development of this submarine."
Gideon Jewel, Lear president for seating in Europe, Africa and Middle East, said: "We are delighted to have had the chance to provide seating for a submarine of this calibre."
And Mick Flanagan, Adient vice president – customer group, added: "It's a privilege to be able to gift seats for this remarkable submarine.
The project was supported by Sunderland City Council's business investment team.