12 Sep 2023
New Zealand seeks new ships to replace 'majority' of naval fleet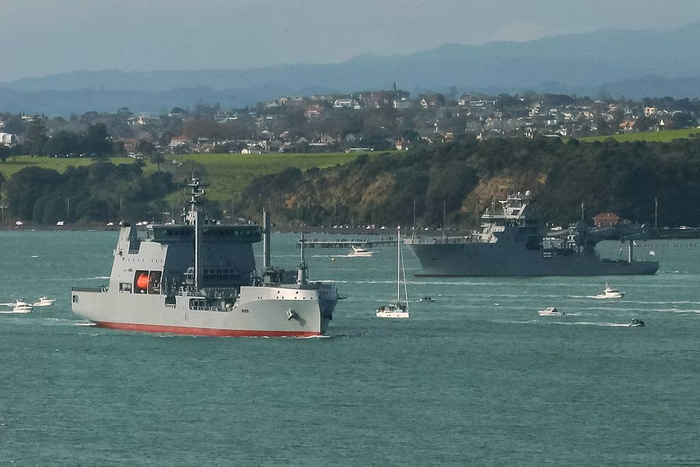 Originally posted on Defense News
New Zealand's Defence Ministry has issued a request for information to replace nearly the entire naval fleet, which currently includes nine ships in six different classes.
The Royal New Zealand Navy's flagship — its 568-foot replenishment vessel HMNZS Aotearoa — has been in service for three years, but the remaining eight ships — two frigates, two inshore and two offshore patrol vessels, a sealift ship, and a dive and hydrographic ship — will reach the end of their service lives in the mid-2030s.
"The majority of the Royal New Zealand Navy (RNZN) fleet is due to reach the end of service life by the mid-2030s. The need to invest in replacement capabilities has already been signalled in the previous Defence Capability Plan (2019)," per the RFI, released Sept. 7. "Rather than taking a 'like for like' approach to replacement, there is a unique opportunity to consider alternative fleet configurations, alternative ways to operate, and alternative approaches to support the fleet in the upcoming Defence Capability Plan."
The closing date for the RFI is Nov. 15, 2023.
The two Anzac-class, 387-foot frigates have been in service since 1997 and 1999 respectively, and each have received a midlife update. The two 180-foot inshore patrol vessels were commissioned in 2009, and the two 279-foot offshore patrol vessels have served since 2010.
The sealift ship, the 430-foot HMNZS Canterbury, entered service in 2007. And the 278-foot hydrographic dive and survey vessel HMNZS Manawanui has served since 2019, but was originally launched in 2003 to support oil rigs in the North Sea.
The Defence Capability Plan, which details investments in the country's military, is scheduled for 2024. However, New Zealand will hold federal elections next month, which could impact this timeline.