13 Mar 2023
US Navy takes delivery of ship to shore connector LCAC 105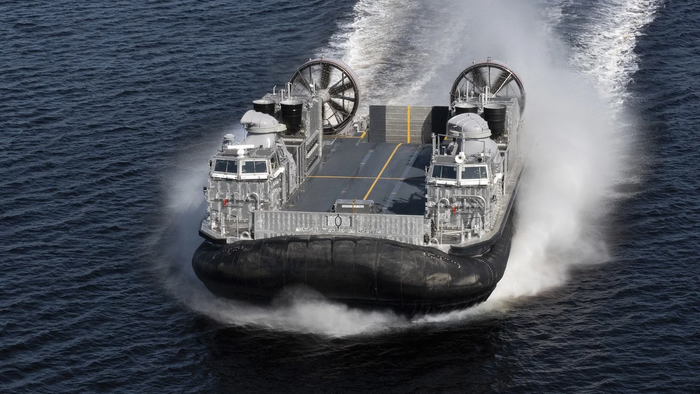 Originally posted on Naval Technology
The US Navy has taken delivery of the next generation landing craft, ship to shore connector (SSC), Landing Craft, Air Cushion (LCAC) 105.
The LCAC 105 handover followed the US Navy Board of Inspection and Survey-led acceptance trials of the craft.
The trials were performed to assess the readiness and performance of the LCAC 105, as well as to validate the requirements.
Program Executive Office (PEO) Ships Amphibious Assault and Connectors Programs programme manager captain Jason Grabelle said: "LCACs are a critical tool for the Navy, the Marine Corps, and all of our warfighters.
"This delivery comes at an important time for the fleet, and their inclusion will only strengthen our posture."
According to the US Navy, the SSCs are replacement for the existing fleet of LCAC vehicles with the service. They are built with similar configurations, dimensions, and clearances to the legacy LCACs.
The high-speed, fully amphibious landing craft can transport personnel, cargo, weapon systems and equipment to the beach through any environmental conditions. LCACs have a payload capacity of 60t-75t.
The latest LCACs are 100% compatible with the deck-equipped amphibious vessels, as well as the Expeditionary Sea Base and the Expeditionary Transfer Docks.
Currently, LCACs 107-115 are in different stages of production at Textron Systems in Slidell, Louisiana.
In November last year, the US Navy accepted the delivery of LCAC 106 from the company.
The company received a $386m contract in 2020 for the construction of LCACs 109 through 123.
The SSC programme calls for the procurement of 72 craft and one test and training craft.