28 Sep 2023
US Navy to Decommission Littoral Combat Ships USS Little Rock, USS Detroit This Week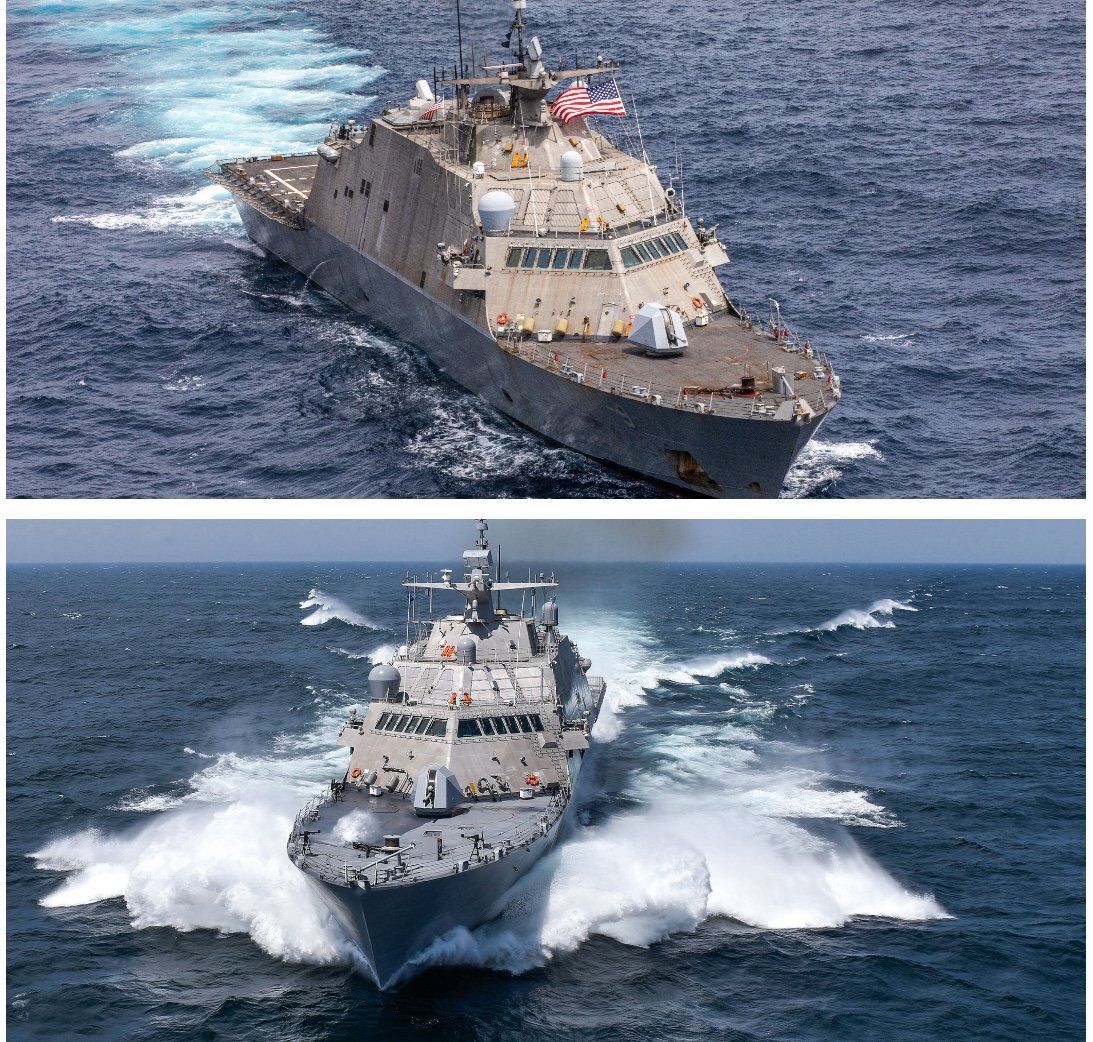 Originally posted on USNI News
The Navy will decommission Littoral Combat Ships USS Little Rock (LCS-9) and USS Detroit (LCS-7) this week, ending a month marked by the decommissioning of six warships to close out Fiscal Year 2023.
The two Freedom-class LCS, based in Naval Station Mayport, Fla., are some of the youngest ships in the fleet. The Littoral Combat Ships both have less than 10 years in service. Little Rock was commissioned in 2017, Detroit in 2016. They are likely going be transferred to other countries as foreign military sales cases, USNI News understands.
Little Rock was operating in U.S. 4th Fleet as recently as late August, and Deroit was deployed as recently as two weeks ago, according to social media posts from each ship.
The pair of ships joined other Freedom LCS and Ticonderoga-class guided-missile cruisers that the Navy marked for decommissioning last year.
USS Champlain (CG-57) decommissioned on Sept. 1, USS Milwaukee (LCS-5) on Sept. 11, USS San Jacinto (CG-56) on Sept. 15 and USS Bunker Hill (CG-52) on Sept. 22. Another cruiser, USS Mobile Bay (CG-53), decommissioned on Aug. 10. The cruisers, which are being slowly phased out of the fleet, will be scrapped moved into the service's mothball fleet and eventually scrapped.
The Navy has tried to decommission several aging cruisers each fiscal year, with 22 Ticonderoga-class scheduled for decommissioning starting in 2022. The sea service initially planned to decommission cruiser USS Vicksburg (CG-69) this year despite being modernized to extend its sea life, a project that cost the Navy upward of $600 million.
Congress protected Vicksburg in the Fiscal Year 2023 National Defense Authorization Act, although the Navy has put it back on the decommissioning list in its Fiscal Year 2024 budget request.
USS Shiloh (CG-67), USS Cowpens (CG-63), USS Antietam (CG-54) and USS Leyte Gulf (CG-55) are also up for decommissioning next year under the FY 2024 request, joining six other non-cruisers.
Champlain, San Jancito, Bunker Hill and Mobile Bay all served more than 30 years in the fleet.
"USS Bunker Hill's legacy is a testament to our commitment to national security. As we lower the flag one final time, we honor the past while embracing the Navy's future. Our sailors' unwavering dedication and the ship's service will never be forgotten," Bunker Hill's final commanding officer Capt. Jason Rogers said during the decommissioning ceremony, according to a Navy release.
The service did not release its annual inactivation memo that outlines its planned decommissioning schedule and the fate of each hull.
The Freedom-class Littoral Combat Ships have been a point of contention in the Navy since their commissioning, with the ships mostly decommissioned much earlier than planned. The ships were expected to be able to serve 25 years.
The Navy asked to decommission two Independence-class Littoral Combat Ships in the FY 2024 request – USS Jackson (LCS-6) and USS Montgomery (LCS-8.). Both of the ships were designated for foreign military sales, according to the Navy's long-range shipbuilding plan.
"LCS-6 and LCS-8 were originally [surface warfare] designated ships; however, [the Fiscal Year 2023 budget] reset the LCS program to have only six Freedom-class LCS dedicated to [surface warfare]. Dedicating each of the classes to a specific mission set enables hull form and fleet concentration areas to align, simplify and streamline manning, training, and sustainment activities," reads the plan.