09 May 2023
US Navy commissions littoral combat ship USS Cooperstown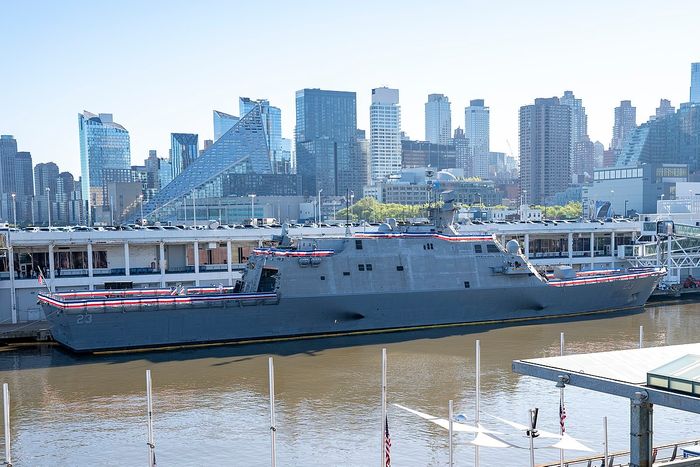 Originally posted on Naval Today
The US Navy has commissioned its newest Freedom-variant littoral combat ship (LCS) USS Cooperstown.
As informed, the commissioning ceremony took place in New York on 8 May.
Cooperstown is the first naval ship named after Cooperstown, New York and honors the 70 Hall of Famers who served the United States during wartime in a range of conflicts spanning the Civil War, World War I, World War II, and the Korean War.
Built by the Lockheed Martin and Fincantieri Marinette Marine in Marinette, Wisconsin. Cooperstown was launched in January, 2019, and christened in February 2020.
The vessel completed acceptance trials in December 2020, and was delivered to the U.S. Navy on September 2022.
"The USS Cooperstown's commissioning is a proud moment for us all, made possible by the tireless efforts of our dedicated crew," said Cooperstown's Commanding Officer, Cmdr. Daxton Moore.
"They have demonstrated remarkable teamwork and a relentless commitment to excellence, working hard to ensure that this ship is ready. We are honored to carry the name Cooperstown into the fleet."
Cooperstown will sail to its homeport of Mayport, Fla.