24 Oct 2022
Naval Group lays down first block of Greek 1st FDI HN frigate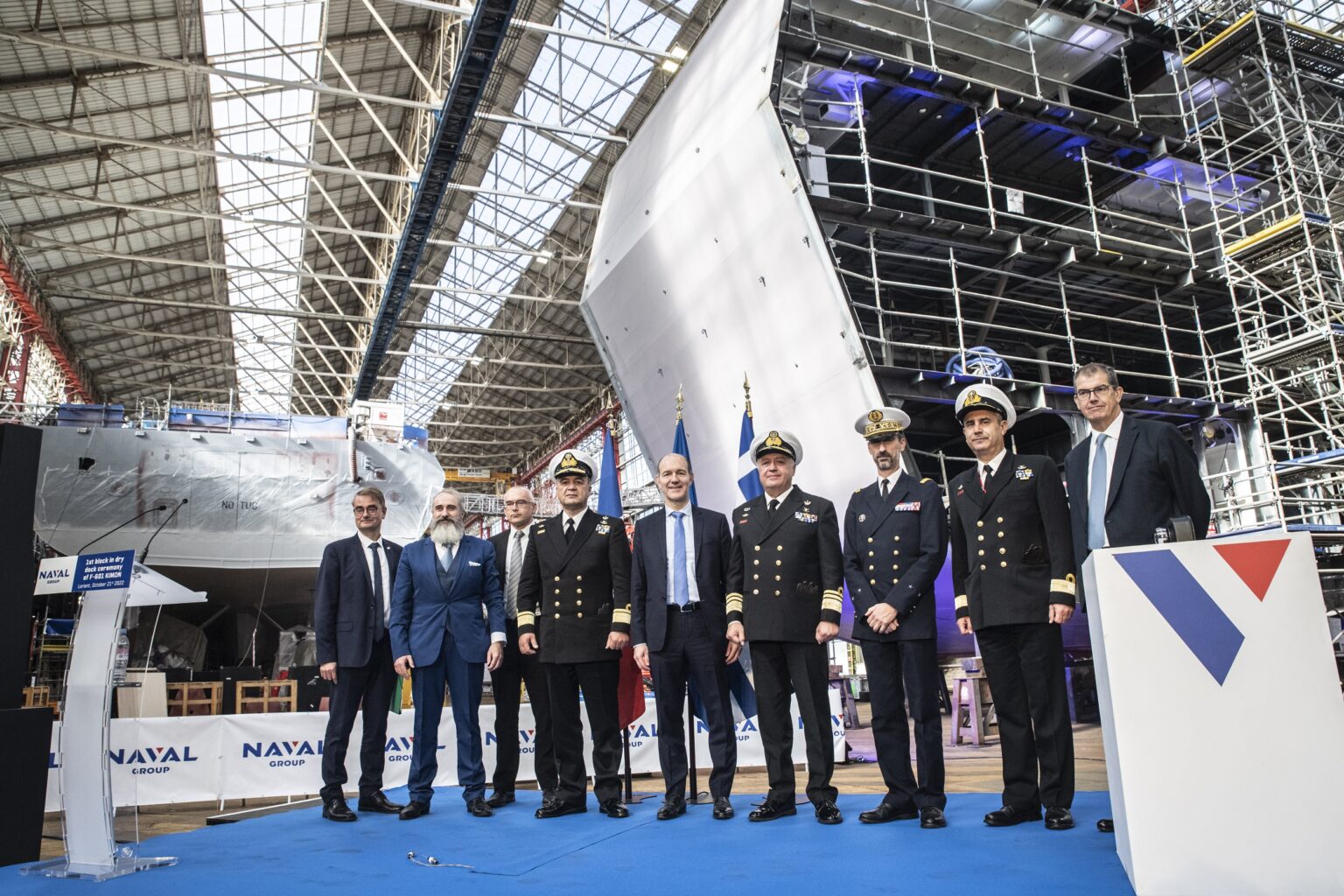 Originally posted on Naval Today
French shipbuilding major Naval Group has laid down in dry dock the first block of the first FDI HN frigate for the Hellenic Navy.
The ceremony was held at Lorient shipyard on 21 October. Naval Group's teams have established numerous partnerships with Greek industrial players and signed various contracts with the Hellenic industry to support this naval program.
On 24 March 2022, Greece chose to equip its naval forces with three defence and intervention frigates, plus one optional, and their in-service support.
The FDI HNs are expected to enhance the capabilities of the Hellenic Navy's surface fleet as they will be delivered in a very short timeframe, starting in 2025 for the first two units and in 2026 for the third one.
The vessels are capable of anti-ship, anti-air, antisubmarine and special forces projection missions. They will be equipped with Thales Sea Fire, the first all-digital multifunction radar.
They will also feature integrated mast that brings together all the airborne sensors, enabling permanent 360° surveillance. As the first frigate on the market to be natively protected against the cyber threat, the FDI HN will be equipped with two data centers hosting almost all of the ship's applications.