03 Oct 2023
NATO's 'Dynamic Messenger' test uses 5G mesh to link underwater drones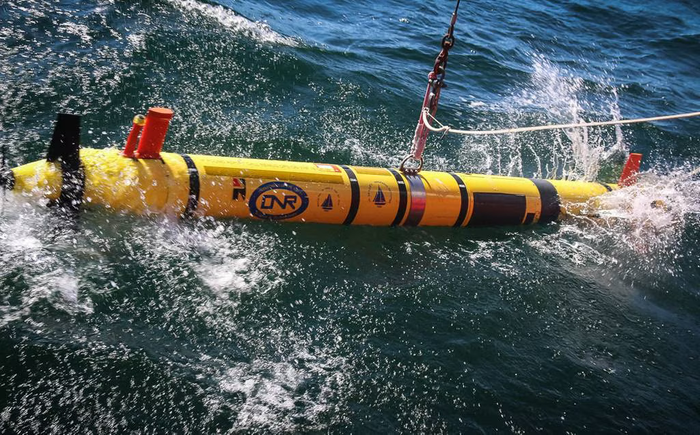 Originally posted on Defense NEws
A recent NATO military exercise highlighted the value of weaving 5G marine testbeds into the Alliance's operations for use with unmanned underwater vehicles.
On Sept. 29, the second edition of Dynamic Messenger, organized by NATO's Allied Command Transformation and Allied Maritime Command, concluded in the areas of Tróia, Sado River, and offshore from the Sesimbra Peninsula, in Portugal.
The eleven-day event focused on testing the maturity of maritime unmanned systems, or MUS, and demonstrating their level of interoperability with NATO assets. It brought together 16 allies and one partner nation: Belgium, Canada, Denmark, France, Germany, Turkey, Greece, Italy, Latvia, the Netherlands, Norway, Poland, Spain, Sweden, the U.K. and the U.S.
In addition, other non-NATO nations sent observers, including Japan, New Zealand and South Korea.
One of the interesting conclusions shared by a NATO official who took part in Dynamic Messenger, was concerning the fielding of MUS and 5G technology.
"The utilization of unmanned underwater vehicles and 5G mesh networks for the passing of information in the underwater realm has much promise," the military official told Defense News in an email.
The concept of developing 5G sea testbeds, at least within the military sector, is fairly new. Ultimately, it would allow for the seamless integration of several 5G-ready devices, sensors, vehicles and endpoints to provide for an advanced communication capability in remote operations.
In August, Lockheed Martin delivered the final Phase 1 initial prototype of the 5G testbed variant for the Open Systems Interoperable and Reconfigurable Infrastructure to the U.S. Marine Corps program.
OSIRIS is a 5G communications network infrastructure experimentation that was awarded to the defense company in 2021. The second phase will see the integration of specific mission applications onto the network for evaluation.
In the commercial sector, Vodafone developed last year a private 5G network operated by the Plymouth Marine Laboratory in the U.K., to serve as a testing ground for sea applications. According to a company statement, the infrastructure is open for use by local and international companies to create 5G marine use cases for free.
Experts in the field of naval warfare have suggested that 5G may also offer the potential of modernizing navies' undersea systems without intrusive environmental operations, such as digging trenches for underwater cables.
Other uncrewed potential
In the context of the DYNMS exercise, several warfare areas were identified to experiment with deployed maritime unmanned systems supported by other autonomous air and surface assets.
These realms included protecting critical undersea infrastructure; enabling mine warfare operations with crewed-uncrewed teaming when possible; force protection with an emphasis on convoy escort operations and counter-unmanned aerial systems; and conducting light and fast amphibious operations from ship to shore.
"UAS such as Scheibel's Camcopter S-100 and [Portuguese-made] Ogassa OGS42 provided outstanding persistent air surveillance capability while others such as the Spanish Kaluga DS USV allowed for covert identification of suspicious surface activity," the NATO official participating in who Dynamic Messenger said.
"Autonomous underwater vehicles such as the Gavia [manufactured by Teledyne Marine] and its side scan sonar allowed for the detection of anomalies and informed decisions on how to best deal with potential threats or disruptions to critical underwater infrastructure," the military official added.
A total of 34 systems were deployed comprising three AUVs, two unmanned underwater vehicles, one autonomous surface vehicle, eight unmanned surface vehicles and thirteen drones.