06 Dec 2022
NATO Units Increase Readiness In Baltic Sea During Freezing Winds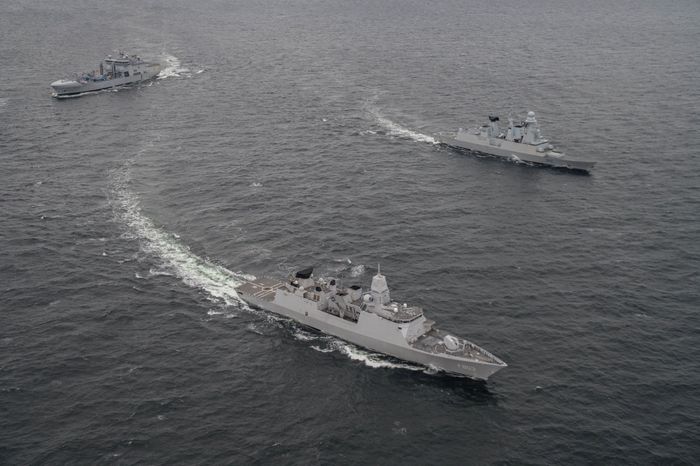 NATO Press Release
One of NATO partner nation Finland's largest maritime exercises, Freezing Winds offered both the Finnish Navy, as well as participating nations and NATO, valuable training opportunities that contribute to increased maritime safety and security in the Baltic Sea region.
The exercise focused on interoperability between the multinational joint forces.
"Cooperation with the Finnish Navy remains strong," Royal Netherlands Navy Commodore Jeanette Morang, commander SNMG1 said. "Of course there are always challenges when it comes to communication, but that is exactly why we train – to improve. From our perspective, we wanted not only to contribute, but we also wanted to learn in this exercise to develop a deeper understanding of regional maritime issues specific to Finland."
Twenty-three vessels and nearly 5,000 troops participated in different scenarios throughout the exercise in the Gulf of Finland and Archipelago Sea areas. This provided participants a challenging program in a broad range of maritime warfare skillsets from air defense to mine countermeasures, and submarine warfare to counter-surface measures. Regional topography and seasonal weather conditions also provided intense training opportunities from a maritime navigational perspective. Participating nations, including observers, were Finland, Belgium, Denmark, Estonia, France, Germany, Lithuania, Netherlands, Norway, Sweden, United Kingdom, and the United States.
Morang looked back at two successful weeks training alongside the Finnish Navy.
"We value this exercise because we not only learn from each other, we also learn from the region," she said. "Understanding is not just about capabilities and equipment, it is especially about learning how others operate."
SNMCMG1 also broadened its understanding of operating in Finnish waters.
"Exercise Freezing Winds was the first opportunity for SNMCMG1 to participate in a Finnish naval exercise," Estonian Navy Commander Laanemets, commander SNMCMG1 said. "We learned to operate in archipelagic and freezing weather conditions, but also got some very good insight on how our prospective Allies from the Finnish Navy are operating."
SNMG1 and SNMCMG1 are deployed in the Baltic Sea in support of assurance measures regarding Alliance resolve and commitment to collective defence, and to enhance maritime security in the region. Routine port visits strengthen NATO's relationship with Allies and help maintain a safe and secure maritime environment for all.
Currently, SNMG1 comprises flagship Royal Netherlands Navy HNLMS Tromp (F803) and Royal Danish Navy HDMS Esbern Snare (F342). After replenishing USS Paul Ignatius (DDG 117) on Nov. 28, Royal Norwegian Navy HNoMS Maud (A530) left the group after three months of deployment.
SNMCMG1 currently comprises flagship German Navy FGS Mosel (A512) and FGS Sulzbach-Rosenborg (M1062), and French Navy FS Croix Du Sud (M646).
The Baltic Sea region is of great strategic importance to all bordering nations. Co-operation in the area is of particular interest for NATO as six Allied nations border the Baltic Sea. NATO deploys maritime forces in the Baltic Sea in order to maintain a credible and capable defensive capability in accordance with treaty obligations.
SNMG1 and SNMCMG1 operate under NATO Allied Maritime Command (MARCOM). Headquartered in Northwood, United Kingdom, MARCOM is the central command of all NATO maritime forces and the MARCOM commander is the primary maritime adviser to the Alliance. Like its land and air counterparts (LANDCOM and AIRCOM), MARCOM reports directly to NATO's Allied Command Operations (ACO), which is located in Mons, Belgium.