11 Sep 2023
NATO navies hold annual Northern Coasts collective defence exercise in the Baltic Sea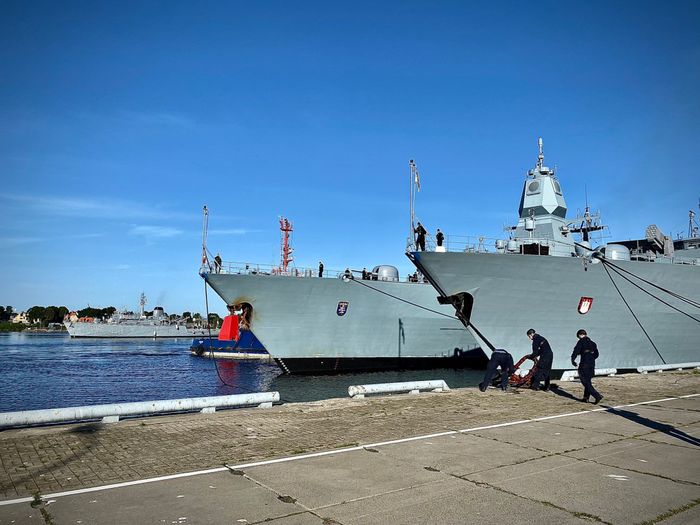 NATO Press Release
Some 30 warships and 3,200 personnel from 14 nations will participate in the annual two-week naval exercise Northern Coasts, which starts on Saturday (9 September 2023) in the Baltic Sea, primarily off the coasts of Estonia and Latvia. Led by the German Navy, Northern Coasts is one of the biggest exercises in the region, and is focusing for the first time on high-end warfare and the collective defence of NATO Allies.
"Seven – soon to be eight – NATO Allies border the Baltic Sea, so the area is of crucial importance to our Alliance," said Acting NATO Spokesperson Dylan White. "Russia's war of aggression against Ukraine has radically altered the security situation in the Baltic Sea, and NATO has substantially increased its defensive presence in the region at sea, on land and in the air. Exercises like these send a clear message that NATO stands ready to defend every inch of Allied territory."
Over the coming two weeks, Allies will train amphibious operations, air defence, strikes from sea to land, and securing sea lanes. Standing NATO Maritime Group One and Standing NATO Mine Countermeasures Group One are participating in the manoeuvres, which involve personnel from Allies Belgium, Canada, Denmark, Estonia, Finland, France, Germany, Latvia, Lithuania, Netherlands, Norway, Poland, the U.S. and NATO invitee Sweden. Held annually, the exercise is being run for the first time from Germany's new Navy Command in Rostock.