27 Mar 2023
Lockheed Martin wins new contract for Trident II missiles to UK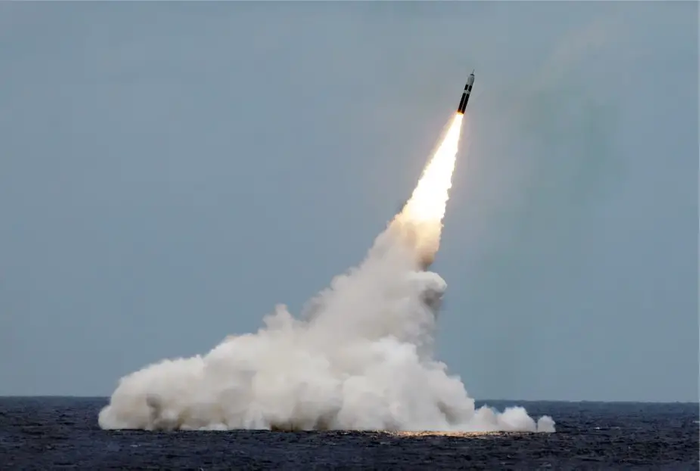 Originally posted on Navy Recognition
Lockheed Martin Space was awarded a $474,220,267 modification (P00005) to exercise options under a previously- awarded contract (N0003022C0100) for Trident II (D5) missile production and deployed systems support. This contract award also benefits a foreign military sale to the United Kingdom.
The Trident II missile has a length of 44 feet and 6.6 inches (13.579 meters) and a diameter of 6 feet and 11 inches (2.11 meters) for its first stage. Its total mass is around 130,000 pounds (59,000 kg).
The Trident II missile can carry a variety of warheads, including 1-12 Mk-5 RV/W88 warheads (475 kilotons), or 1-14 Mk-4 RV/W76-0 warheads (100 kilotons), or 1-14 Mk-4A RV/W-76-1 warheads (90 kilotons). It can also carry a single or multiple W76-2 warheads with yields of 5-7 kilotons.
The missile is propelled by three solid-fueled rocket motors, manufactured by Thiokol/Hercules for the first and second stages, and by United Technologies Corp. for the third stage. The propellant used is NEPE-75, which is a mixture of nitrate ester, plasticized polyethylene glycol-bound HMX, aluminum, and ammonium perchlorate.
The Trident II missile has a maximum range of more than 7,500 miles (12,000 kilometers), and its maximum speed during the terminal phase is approximately 18,030 mph (29,020 km/h) or Mach 24 (8,060 m/s).
The missile uses an MK 6 astro-inertial guidance system, which is capable of receiving Global Positioning System updates, and a single movable nozzle for steering. Its accuracy is estimated to be around 100 meters.