14 Sep 2022
Kraken hires Dillon Aero to install weapon system on K50 gunship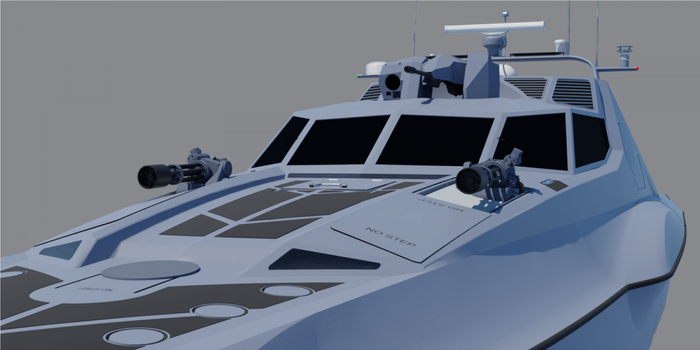 Originally posted on Naval Today
British maritime company Kraken Technology Group (KTG) has partnered with Dillon Aero around the integration of its M134D Miniguns on the K50 KRAKEN maritime gunship.
Dillon's M134D Minigun is designed for speed and accuracy. The weapon system will be suitable for the operational requirements of the K50 KRAKEN which includes close proximity maritime engagement.
M134D will also combine with systems from recently announced partners Thales and MSI-DS, to ensure all K50 KRAKEN effectors are fully systems-integrated, CMS-led and precisely-aimed for maximum operational efficacy in its maritime precision engagement role.
"The … M134D Minigun has been linked to maritime platforms but never a boat like the K50 KRAKEN. Its legendary firepower is a key ingredient in this definitive maritime precision engagement platform, and our technical collaboration with Dillon Aero will be another critical addition to the focussed effectiveness of the KRAKEN gunship," Mal Crease, Founder and CEO of Kraken Technology Group, commented.
The Kraken K50 is designed specifically to meet the growing global requirement for fast-response precision engagement, coastal interdiction and the protection of critical offshore infrastructure. It was developed to directly address the growing challenges presented by swarming activities through a range of integrated modular systems and sensors.
The vessel will feature technical and operational performance with response speeds in excess of 65 knots and optional use of advanced electric powertrain technology. The new technology is being developed to extend key range and performance parameters.