22 Sep 2023
Korean firm offers modern sub to Philippines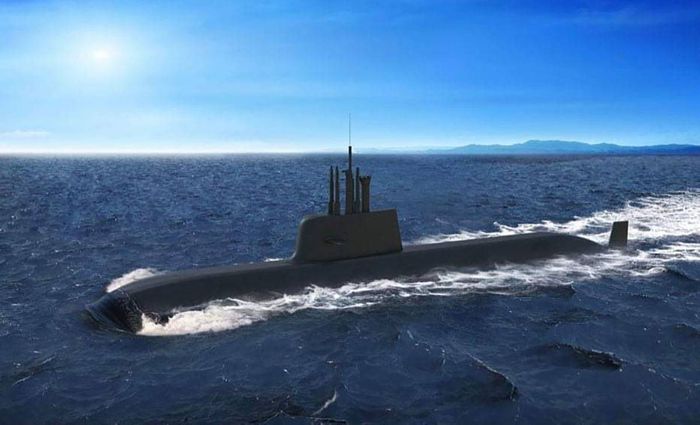 Top Korean shipbuilding firm Hanwha Ocean has offered to help the Philippines boost its maritime defense capabilities through a cutting-edge submarine.
Hanwha Ocean, formerly known as Daewoo Shipbuilding and Marine Engineer (DSME), has proposed to provide the country with the Jangbogo-3 PN Submarine as part of the company's Submarine Acquisition Project proposal for the Philippine Navy.
Hanwha Ocean representatives, who recently made a courtesy call on Subic Bay Metropolitan Authority (SBMA) Chairman and Administrator Jonathan Tan, said Jangbogo-3 helps sustain the success of the Republic of Korea Navy (ROKN) by delivering a proven platform for "unparalleled operational capability of the underwater solution."
The advanced submarine is equipped with the latest propulsion system, Sonar and Combat Management System, and lithium-ion battery technology, and would ensure the Philippines' enhanced defense capability to safeguard its sovereign and strategic maritime interests, the company said in a statement.
"One of the most significant advantages of this proposal extends beyond the submarine's formidable submerged capabilities. Hanwha Ocean and the ROKN stand committed to providing crucial lifetime support for the PN Submarine Force," Hanwha Ocean said.
Jangbogo-3 PN has a surface displacement of 2,800 tons, an overall length of 77 meters and a breadth of 9.7 meters.
Currently, two of the first batch of Jangbogo-3 submarines are being operated successfully by the South Korean Navy, while two more are under construction by Hanwha Ocean.
"The global interest in this state-of-the-art submarine, as evidenced by other navies considering it for their future fleets, has led to the establishment of the 'Global Jangbogo Club'," the shipbuilder said.
"This alliance ensures the Philippine Navy's access to stable Integrated Logistics Support (ILS) throughout the entire submarine lifetime."
Hanwha Ocean is currently in contact with the Philippine Navy to discuss the Jangbogo-3 PN Submarine proposal. The firm is hoping that it will emerge as a strong contender within the submarine acquisition project's options.
"This proposal signifies a significant step towards enhancing the Philippines' maritime defense capabilities and strengthening its position in the region," Hanwha Ocean said.