30 Nov 2022
Japan interested in buying 500 Tomahawk cruise missiles from US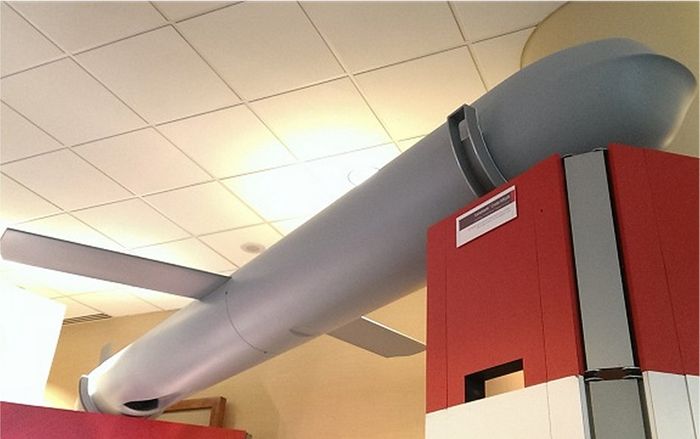 Originally posted on Navy Recognition
The Tomahawk Land Attack Missile (TLAM) is a long-range, all-weather, jet-powered, subsonic cruise missile that is primarily used by the United States Navy and Royal Navy in ship and submarine-based land-attack operations.
Under contract from the U.S. Navy, the Tomahawk was designed at the APL/JHU in a project led by James Walker near Laurel, Maryland, and was first manufactured by General Dynamics in the 1970s.
It was intended to fill the role of a medium- to long-range, low-altitude missile that could be launched from a naval surface warfare platform, and featured a modular design accommodating a wide variety of warhead, guidance, and range capabilities.
At least six variants and multiple upgraded versions of the TLAM have been added since the original design was introduced, including air-, sub-, and ground-launched variants with conventional and nuclear armaments.
By 2019, the only variants in service were non-nuclear, sea-launched variants manufactured by Raytheon. In 2016, the U.S. Department of Defense purchased 149 Tomahawk Block IV missiles for $202.3 million.
The Tomahawk was most recently used by the U.S. Navy in the 2018 missile strikes against Syria, when 66 missiles were launched targeting alleged Syrian chemical weapons facilities.
Japan
Japan also continues its plan to develop and acquire long-range anti-ship cruise missiles (ASCMs) through upgrading the Type 12 surface-to-ship missile with an estimated potential range of 1,000 km.
The Type 12 Surface-to-Ship Missile is a truck-mounted anti-ship missile developed by Japan's Mitsubishi Heavy Industries in 2012. It is an upgrade of Type 88 Surface-to-Ship Missile.
Type 12 features INS with mid-course GPS guidance and better precision due to enhanced Terrain Contour Matching and target discrimination capabilities.
The weapon is networked, where initial and mid-course targeting can be provided by other platforms, and also boasts shorter reload times, reduced lifecycle costs, and a range of 124 mi (108 nmi; 200 km).