25 Jan 2023
India and France sign key deal to muscle the navy's submarine fleet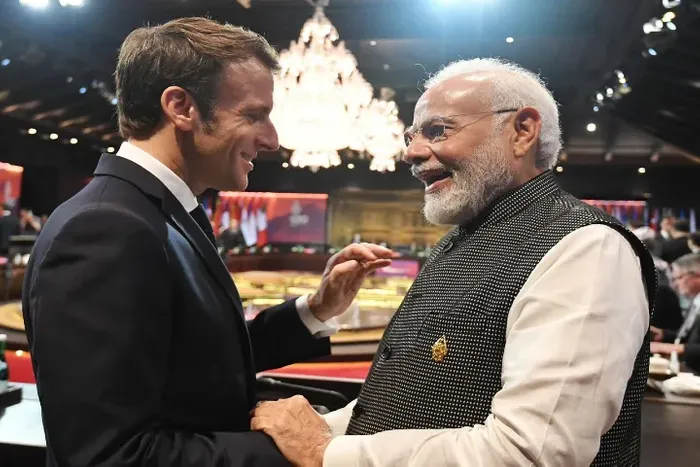 India's effort to modernise its submarine force is set to take a giant leap with the fitment of the home-grown Air Independent Propulsion (AIP) system, developed by the Defence Research Development Organisation (DRDO), in INS Kalvari.
Equipped with AIP technology, the Kalvari will be able to stay underwater for a long time, significantly adding to its lethality. Once it is modernised, the Kalvari, a variant of the French Scorpeen sub, will no longer have to frequently surface for refuelling—a time when the platforms can be picked and attacked.
The development also showcases India-France strategic partnership, as DRDO's Naval Materials Research Laboratory (NMRL) has signed an agreement with the Naval Group France, which will certify AIP design for integration in the submarines.
After Kalvari—the first in the series—the rest of the 5 Kalvari class subs, will also be equipped with AIP systems, boosting the collective power of India's submarine fleet manifold. The Indian Navy has already inducted five Kalvari class subs, while the sixth platform, Vashgeer is expected to enter Indian pens later this year.
The government has reportedly also decided not to close the Kalvari class production line at the Mumbai based Mazagon Docks Ltd., opening the gates for the production induction of many more subs of this type, equipped with AIP technology.
The agreement also imparts a major boost to 'Aatmanirbhar Bharat', doctrine announced earlier by Prime Minister Narendra Modi, to spur Indian manufacturing for the world.
With all the Kalvari class subs boarding AIP technology, the Indian navy will have state-of the art submarine fleet, which would be spearheaded by SSN and SSBNs. While the SSN subs will be powered by a long -endurance nuclear engine, they will not board atomic weapons. On the contrary, the Arihant class SSBNs will not only be powered by an atomic engine, they will also board Submarine Launched Ballistic Missiles (SLBMS). The Arihant is equipped to carry K4 nuclear missiles. With a range of 3,500 kilometres, they are part of providing an effective nuclear deterrent against both China and Pakistan. India's 5,000-kilometre K5 is an advanced stage of development, further beefing up India's nuclear deterrent.
India's rapidly mutating submarine fleet is key to expanding the country's maritime footprint in the Indo-Pacific region. The SSBNs also impart India with a second-strike capability, sharpening India's nuclear deterrent vis-à-vis China and Pakistan.
Also Watch: India backs big stage diplomacy with SLBM launch and Troika meet
Significantly, home-grown AIP technology is also driving the rise of India's defence industry, including hull fabrication