25 Apr 2023
HMS Prince of Wales to be 'cannibalised' following mechanical failure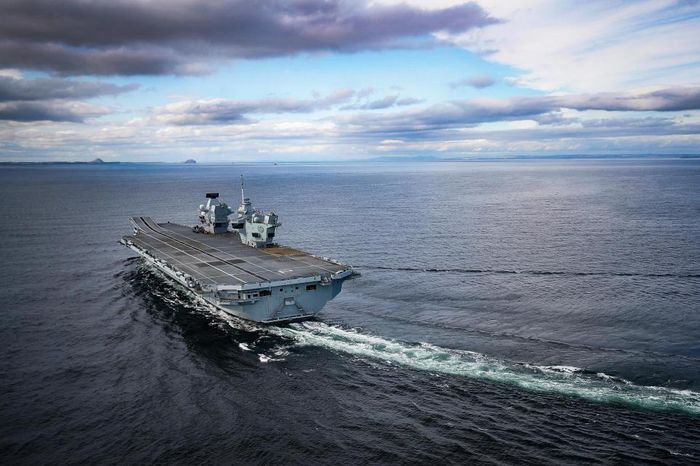 HMS Prince of Wales was declared fully operational in 2021 is to be partially stripped for parts following a major mechanical failure.
HMS Prince of Wales, which was built at Rosyth Dockyard between 2011 and 2019, was expected to be ready for frontline duties in the Royal Navy by 2023.
However, the aircraft carrier broke down due to technical issues in August 2022 during a long-planned visit to the USA.
Occurring off the coast of the Isle of Wight in the Solent, the ship was less than 24 hours into its planned crossing of the Atlantic.
The issues centre around the starboard propeller although the portside propellor also needs to be replaced, according to the Mail on Sunday.
Now, while in dry dock in Scotland, some parts from the HMS Prince of Wales will be stripped to replace broken parts in another vessel - her sister ship HMS Queen Elizabeth.
It will include scavenging the ship's oil and fuel filters, which separate seawater from diesel in the fuel tanks, as well as one of the chains from its flight desk lifts, which carry fighter jets from interior hangers up to the flight deck.
It comes after a link in one of the chains broke on HMS Queen Elizabeth, which was deemed too expensive to replace immediately.
According to the Royal Navy, the process known as "equipment cannibalisation" saves time and money.
Repairs to HMS Prince of Wales are set to cost around £25 million although the navy insists that it will still be operational within the agreed timeframe.
A Royal Navy spokesman said: "We remain committed to ensuring HMS Prince of Wales commences her operational programme as planned, in autumn 2023, including operational flying training and trials.
"It is not unusual for equipment to be transferred between ships of the same class to ensure operational availability and avoid delays.
"We do not provide a running commentary on the specific details of ships undergoing repair or maintenance."