12 Apr 2023
HHI Launches First Chungnam-Class FFX Batch III Frigate For ROK Navy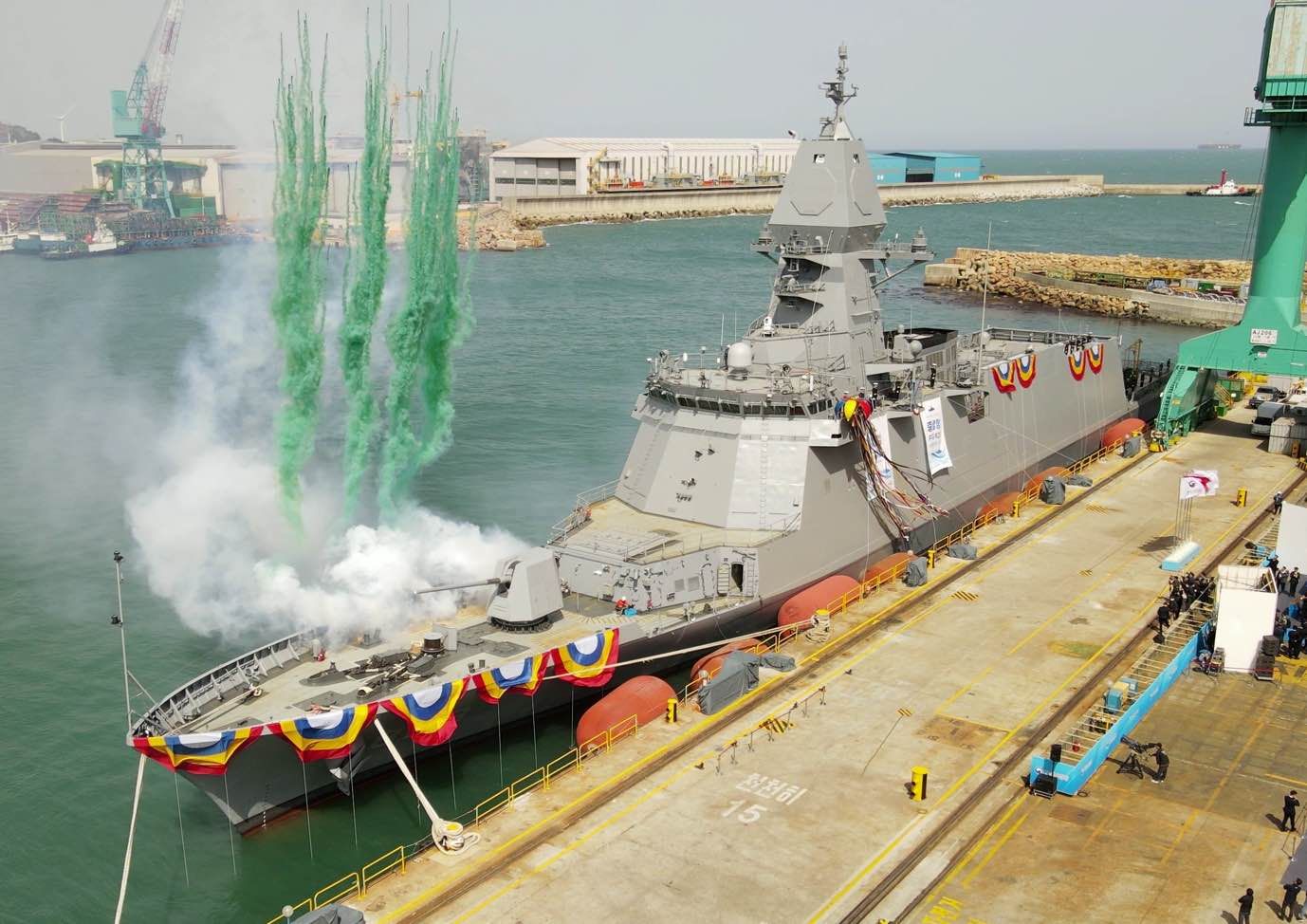 Originally posted on Janes
South Korean shipbuilder Hyundai Heavy Industries (HHI) has launched the country's first Ulsan-class Batch III frigate.
The vessel, which has been named ROKS Chungnam, was launched on 10 April at HHI's facilities in Ulsan, the country's Ministry of National Defense (MND) announced on the same day.
"[Chungnam] will be active in the defence of our waters given its enhanced anti-aircraft and anti-submarine capabilities," said the MND via an official social media account on the same day.
Chungnam is the first of six Batch III frigates that are being acquired for the Republic of Korea Navy (RoKN). The frigates will progressively take on duties associated with the service's fleet of Pohang-class corvettes, which are in the process of being decommissioned.
The Ulsan-class Batch III frigate displaces about 3,500 tonnes, and it has an overall length of 129 m and a width of 15 m.
The vessel is fitted with a hybrid electric and gas propulsion system, and can attain a maximum speed of 30 kt. In its statement issued in March 2020, HHI disclosed that the vessel is designed to utilise its electric propulsion systems during anti-submarine operations to minimise its acoustic signatures and rely on gas turbine propulsion when it needs to operate at high speeds.
Chungnam can accommodate a crew of 120 and a medium helicopter on its flight deck, which will augment its submarine-hunting capabilities.