01 Jun 2023
HAVELSAN NAVAL Solutions at CNE 2023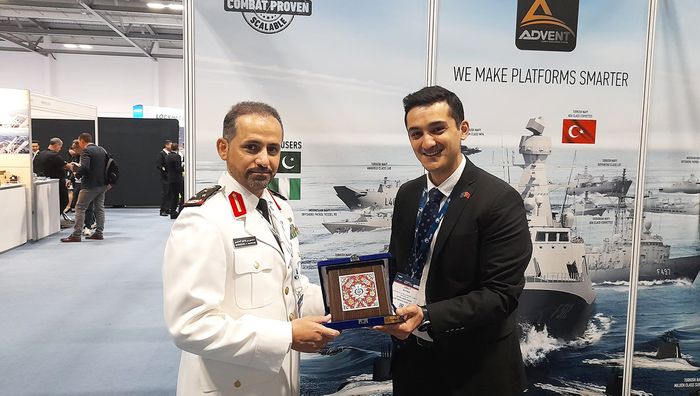 HAVELSAN Press Release
HAVELSAN, a leading provider of naval defense solutions, successfully showcased its cutting-edge technologies at the Combined Naval Exhibition (CNE) held in Farnborough, England, from 23-25 May. The event marked a significant opportunity for industry leaders, naval forces, and NATO partners to explore the latest advancements in naval technology and address common challenges in the evolving maritime environment.
The inaugural Combined Naval Exhibition (CNE) was celebrated as a resounding success, providing a much-needed platform for the Royal Navy, NATO, and partner navy personnel to convene. Over the course of three days, attendees had the opportunity to address shared challenges, explore the latest technological advancements, and forge new relationships with friendly navies. The event garnered praise from industry leaders and proved to be a valuable forum for advancing the naval domain.
During the three-day event, HAVELSAN exhibited its innovative naval solutions, including the ADVENT CMS and SANCAR AUSV. HAVELSAN hosted esteemed guests, including the representatives from Jordanian Naval Forces, Saudi Arabian Naval Forces, and the Turkish Embassy in London. The presence of key industry players and influential stakeholders underscored the growing importance of the naval industry for NATO and its partners.
At the exhibition, HAVELSAN captivated attendees with live demonstrations and presentations of its flagship product, ADVENT CMS. The presentation, delivered by Mr. Ekrem Serin – HAVELSAN System Engineer in C4ISR Technologies, showcased the advanced features and unparalleled performance of ADVENT, leaving the audience in awe of its capabilities. The event also highlighted the crucial role of ADVENT in recasting naval operations by empowering naval forces with new-generation combat management capabilities.
HAVELSAN is delighted to have showcased its naval defense solutions at the Combined Naval Exhibition, contributing to the advancement of naval technology and fostering collaboration among industry peers and naval forces. HAVELSAN remains committed to delivering cutting-edge products and solutions that meet the evolving needs of naval forces. For more information about HAVELSAN and its comprehensive range of naval solutions, please visit www.havelsan.com.tr/en.