17 Jul 2023
Hanwha Ocean to build future South Korean Ulsan class Batch-III frigates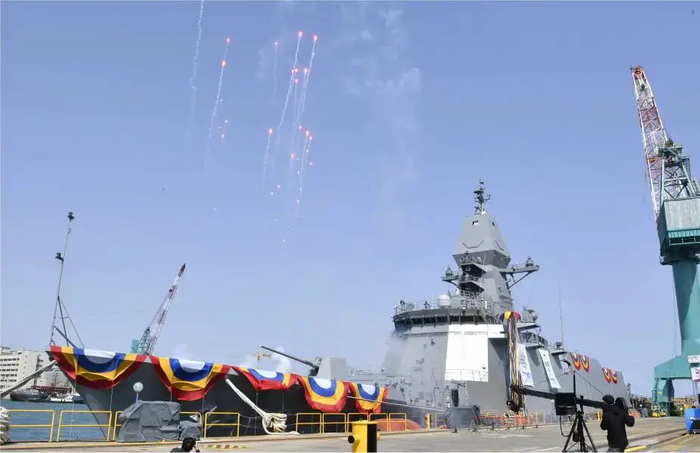 On July 14, Hanwha Ocean was announced as preferred bidder for the construction of the fifth and sixth ship of the FFX Batch-III program for the Republic of Korea (ROK) Navy.
This marks Hanwha Ocean's first naval vessel contract since its launch following the acquisition of Daewoo Shipbuilding & Marine Engineering by the Hanwha Group.
About the class of frigates
The Ulsan-class Batch-III frigates are a groundbreaking addition to the nation's maritime security architecture. Known as the Chunnam-class frigate program, it signals a new dawn in naval technology, launching a flotilla of six modern 3,500-ton warships, the mightiest in its armada.
The conception of these frigates can be traced back to their forerunners, the Ulsan-class Batch-II, which initiated a new chapter in South Korea's naval history.
Sequentially building on their predecessors' strengths, the Ulsan-class Batch-III is a significant leap, dwarfing the 2,800-ton Daegu-class frigates, with its substantial light displacement of 3,500 tons and a formidable full load displacement of 4,300 tons.
The first of this advanced breed, the Chunnam, was born from a historic pact inked between the Defense Acquisition Program Administration and Hyundai Heavy Industries, a heavyweight in South Korea's shipbuilding industry, on March 16, 2020.
The Ulsan-class Batch-III frigates, with their state-of-the-art features, are uniquely positioned as South Korea's pioneering homegrown mini-Aegis ships. They sport a cutting-edge composite sensor mast, akin to the AESA radar mounted on Aegis ships.
This sensor mast, a collaborative venture by Hanwha Systems and the Agency for Defense Development (ADD), symbolizes South Korea's commitment to technological self-reliance.
Taking inspiration from Israel's EL/M-2248 MF-STAR, a destroyer-based AESA radar, these frigates are set to carry a similar Hanwha-developed composite sensor mast. This could point to a strategic tech acquisition when South Korea imported the EL/M-2248 MF-STAR.
Setting them apart is the hybrid propulsion system, a blend of quiet electric propulsion for regular operations, swiftly transitioning to a gas turbine propulsion system in emergency scenarios. This offers a perfect balance between stealth and speed, vital in the modern naval battlefield.
In terms of armament, the Ulsan-class Batch-III frigates carry a diverse array of weaponry, ranging from a 5-inch 54 caliber Mark 45 naval gun, Red Shark anti-submarine missiles, Haegung surface-to-air missiles, to Haeryong ground missiles.
Detection and surveillance are facilitated by the composite sensor mast, and their operational capability is enhanced by two high-speed boats and a Super Lynx or Wildcat helicopter unit.