07 Jul 2023
French Navy announces return of its nuclear attack submarine Perle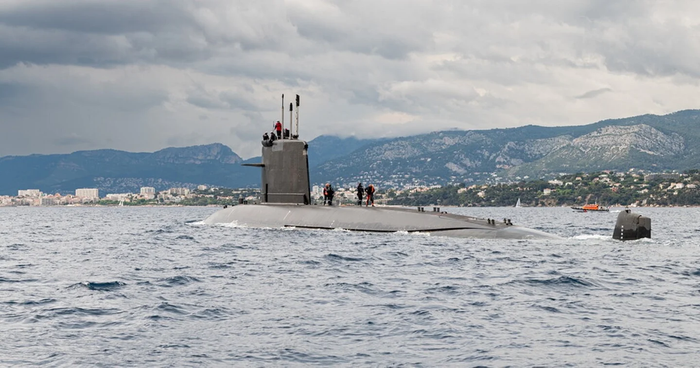 Originally posted on Naval Technology
In a 6 July press release, the French Navy announced its Ruby-class nuclear attack submarine (SNN) Perle returned to the operational cycle on 30 June after a period of "unavailability for maintenance and repairs".
The prolonged maintenance and repairs period began in 2019, until a fire broke out in June 2020 while the submarine was in a dry dock at Toulon naval base. After a period of damage recovery at Naval Group's Cherbourg shipyard, maintenance resumed at Toulon at the end of 2021.
Perle began its dockside trials after leaving the dry dock in November 2022. By May this year, sea trials began, which were marked by the first static dive carried out on May 22, in the harbour of Toulon.
During maintenance, Perle received a number of upgrades. The SSN is now capable of implementing the F21 heavyweight torpedo initially designed for Suffren-class submarines. During its operational qualifications, the crew will fire a practice F21 torpedo.
According to GlobalData intelligence, France has 6 active Ruby-class submarines that were originally acquired between 1983 and 1993. As part of the french Navy's modernisation efforts, SSN Perle now has an operational potential until 2028, the Ministry of the Armed Forces of France noted in its statement.
As with all other military forces, France has recognised that the rapidly evolving threat matrix necessitates a continuous modernisation of the capabilities and technologies at its disposal to maintain operational efficiency on the modern battlefield. Indeed, recent armed conflicts and military engagement have demonstrated how technological supremacy plays an even more pivotal role than it did in the 20th century, and as such it is incumbent on the French military to update its equipment to ensure the continued viability of military operations.
Threats are increasingly hard to predict; the frequency of non-state adversaries threatening states is fueling growing uncertainty. This requires France to create and sustain a modern fighting force that can respond to hybrid threats and act successfully in the grey zone. This requires the procurement of advanced technologies and the training of personnel in spotting and responding to hybrid threats.