04 Apr 2023
Finland to join NATO military alliance today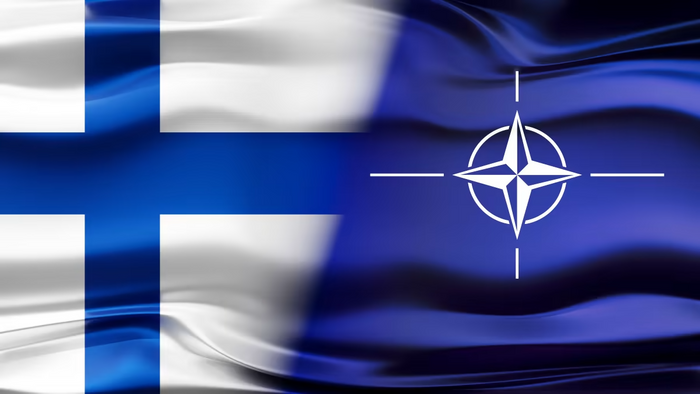 Originally posted on BBC News
Finland will become the 31st member of NATO today, the Western military alliance's secretary general has announced.
The application was prompted by the invasion of Ukraine by Russia, with which Finland shares a long border.
Turkey had delayed the application, complaining that Finland was supporting "terrorists".
Sweden applied to join Nato at the same time last May, but Turkey is blocking it over similar complaints.
Turkish President Recep Tayyip Erdogan has accused it of embracing Kurdish militants and allowing them to demonstrate on the streets of Stockholm.
Any Nato expansion needs the support of all its members.
"We will raise the Finnish flag for the first time here at Nato headquarters. It will be a good day for Finland's security, for Nordic security and for Nato as a whole," Nato Secretary General Jens Stoltenberg said in Brussels.
"Sweden will also be safer as a result," he said.
Finland's membership is one of the most important moments in Nato's recent history.
Finland, a country with a 1,340km (832 mile) border with Russia and one of the most powerful arsenals of artillery pieces in Western Europe, decided to ditch its neutrality and join the alliance in response to Russia's full-scale invasion of Ukraine.
Sweden also abandoned a longstanding commitment to neutrality in applying to join Nato, but unlike its neighbour it does not share a border with Russia.
One of Nato's founding principles is the that of collective defence - meaning an attack on one member nation is treated as an attack on them all.
For Russian President Vladimir Putin, Finland's accession is a major strategic setback.
He sent his army into Ukraine last year in the expectation it would check Nato's expansion and weaken Western collectivism. In fact, it has achieved the exact opposite.
In response to Mr Stoltenberg's announcement, Russia's Deputy Foreign Minister, Alexander Grushko, said: "In the event that the forces and resources of other Nato members are deployed in Finland, we will take additional steps to reliably ensure Russia's military security." He did not specify.
Finland will become the seventh Nato country on the Baltic Sea, further isolating Russia's coastal access at St Petersburg and on its small exclave of Kaliningrad.
Finnish public opinion has been radically altered by Russia's invasion of Ukraine. Almost overnight last spring, support for Nato membership leapt from an underwhelming one-third of Finns to almost 80%.